Sorry if I posted this question in the wrong group - still learning how this is all set up.
I've purchased a P800 (North America), verified the printer worked and the nozzles are printing correctly before proceeding to install the decoder board and inks (PZPRO). After installation of the decoder board, I am receiving an error the the LLK cartridge is not recognized. I've attempted reseating the cartridge, verified the ribbon cables are seated well, checked the contacts on the cartridge in case there was some debris (none) and I've even reset the decoding board several times. On the first reset, all of the cartridges were not recognized. A restart got rid of that problem but the LLK cartridge is still not recognized. What's even more puzzling is that I saw this error when I first installed, then it went away once. I had a happy day of printing and tutorials. Now, I can't get the printer to recognize the cartridge again.
I'm also unsure why the MK channel appears darker gray. Since I don't know the printer well, could anyone comment if this is normal? .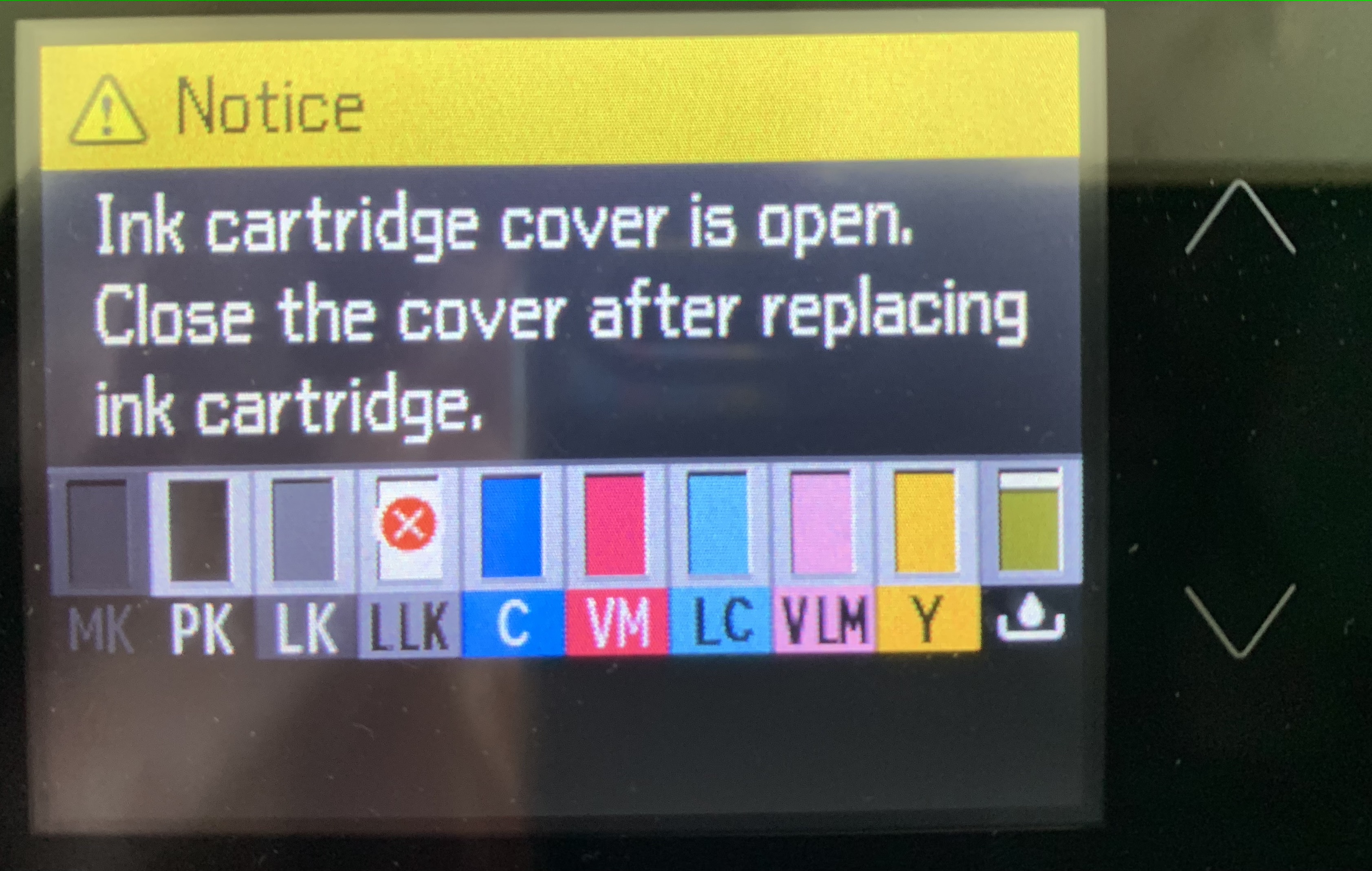 Thank you for any insight or help,
Raymond Hulse