I'm having problems with K7 Selenium on Epson Exhibition Fibre ("EEF") paper. Prints are visibly wet as they come off the printers (both 3880 and 7900). After drying, the light and mid-tones are mottled and splotchy, as if the different shades of ink are separating and pooling. In the darker tones there are white speckles and flakes that look like the ink did not adhere.
Here is a sample of EFF, showing the mottles, splotches and speckles: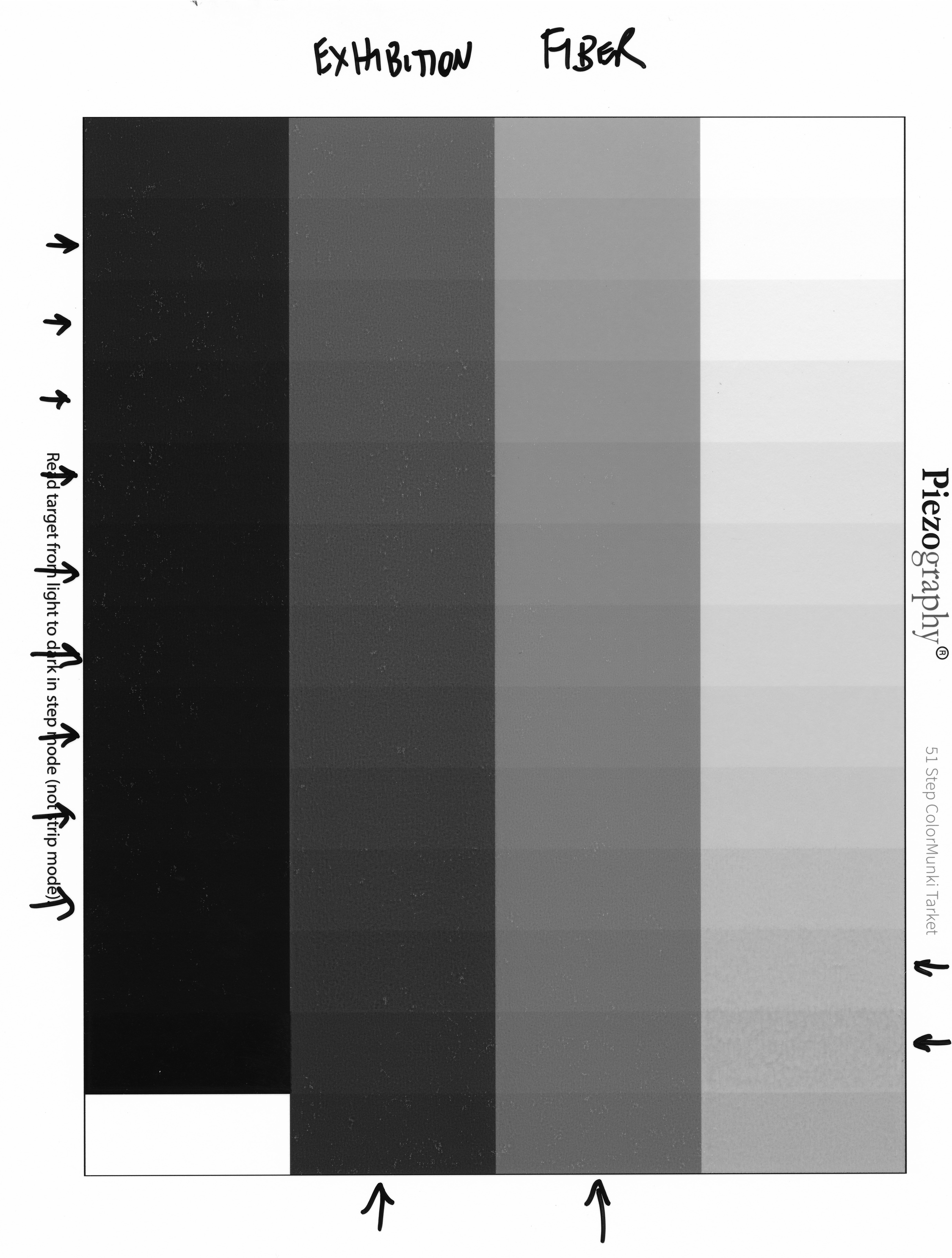 This is a marked contrast to my last experience with EEF. Last year I spent a couple of wonderful days printing at Cone Editions. While there I tried K7 Selenium on their EEF (cut from large sheets and rolls), and the results were beautiful. What I'm getting now is nothing like that.
(I'm not having any problems with Cone Type 5, or various Canson papers.)
Searching for answers I found this Sept '15 post from Jon Cone:

In summary, Jon says that EEF in sheets, now being shipped in the US in black boxes (as of 2015), is different from EEF previously sold in white boxes and rolls and used by Cone Editions.
So I wonder if the paper I'm having trouble with is the "new" EEF that Jon is talking about. It's in a black box and is being marketed in Canada (where I live) as part of the "Signature Worthy" family of papers.
I would like to test this hypothesis. Anyone have a few sheets of "old" EFF, from a white box, on which they successfully print K7 Selenium, that I can beg or buy?