I posted this by mistake in the beta-tester forum 2 days ago. It has disappeared. I don't know why. Let's try again.
After not using my 1430 for a few weeks, I did some routine cleaning and refilled the cartridges. The I ran the 6-channel purge image in calibration mode to be sure all was well before getting down to making negatives. (I use this printer only for PiezoDN negatives.) Here is what came out:
Shade 6 is full of random black (or maybe I should say dark) spots for the entire length of the image. I've never seen (or heard of) anything like it in the 20-something years I've been using inkjet printers. Walker has previously suggested checking the ink stems: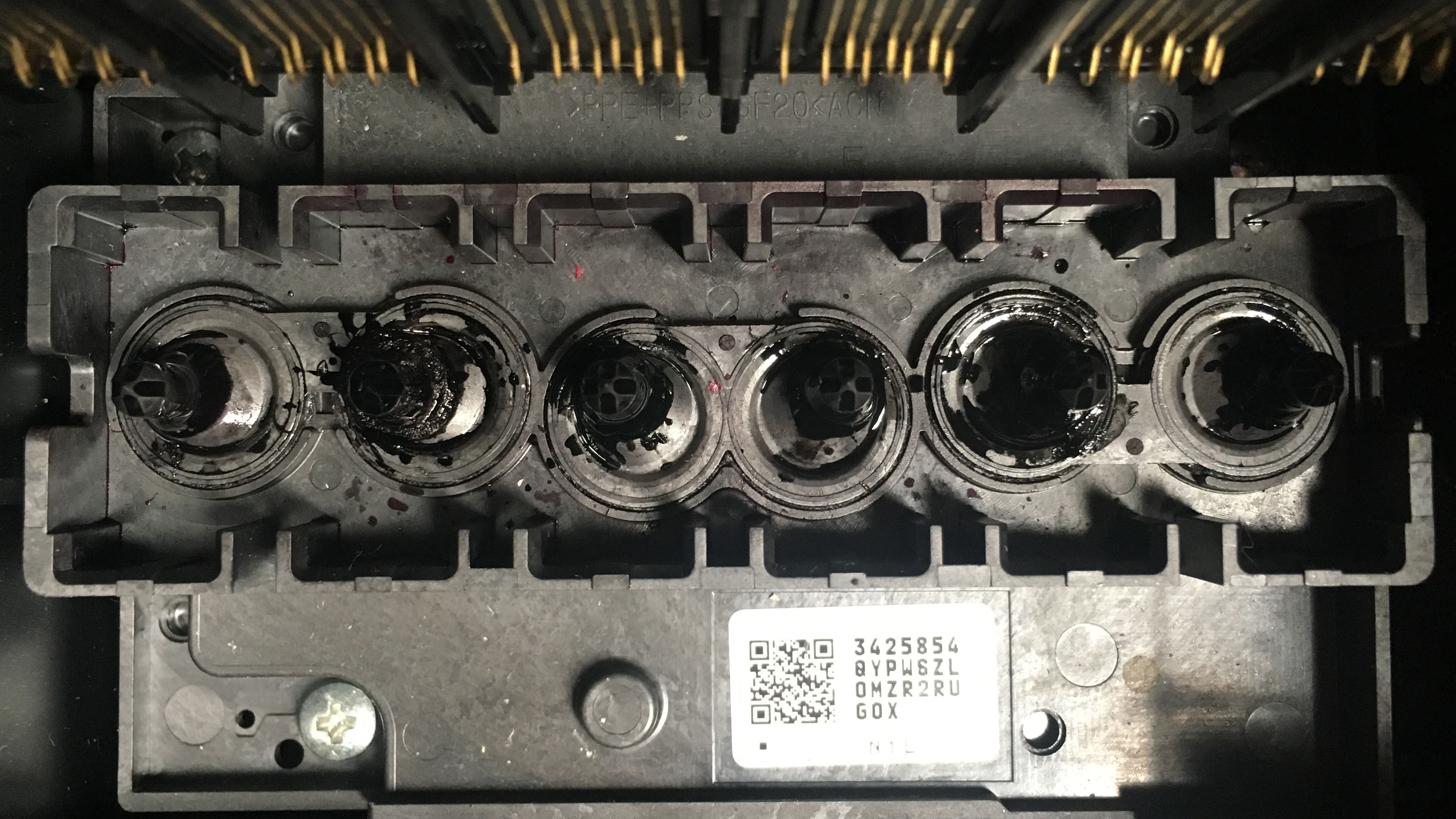 Shade 6 is at the far left and is relatively clean. Black is next to it and rather messy. I cleaned them all and have run several more purge pages, but the problem persists.
Has anyone seen anything like this? Is there a solution?
Also of note, in the nozzle check there is 1 segment missing in shade 4. It's been like this for about 3 months, but I haven't seen any ill effects on my negatives so I've been ignoring it.
~ Keith