New Piezography Pro user, 1st post on the forum. Bear with me – describing this problem is a little involved. I'm setting up a used 3880 I acquired with a page count of 67. I followed the set-up instructions prior to installing the Piezo inks and the printer was functioning correctly (although I can't find the head alignment print-out and I'm now questioning whether I did one before installing the inks.)
During my initial printing of test targets for linearization using Hot Press Natural, I encountered marked blotchiness in the dark greys, a problem I've now established as an Epson paper coating issue and one hopefully resolved by some replacement shipments. But in the process of working through that issue, I printed a black and white test image from Northlight Images (Entrada Rag, neutral curve) and discovered the problem I'm posting here.
I'm calling this "ghosting", though I'm not sure that's the correct term. As you can see, in areas where a clear boundary exists between dark grays and lighter tones, there is a lighter, sort of duplicate edge created. The top line of the peninsula is where this is most prominent, though it doesn't show very clearly on screen in the post. This is a crop from a 100% view of a 600 dpi scan: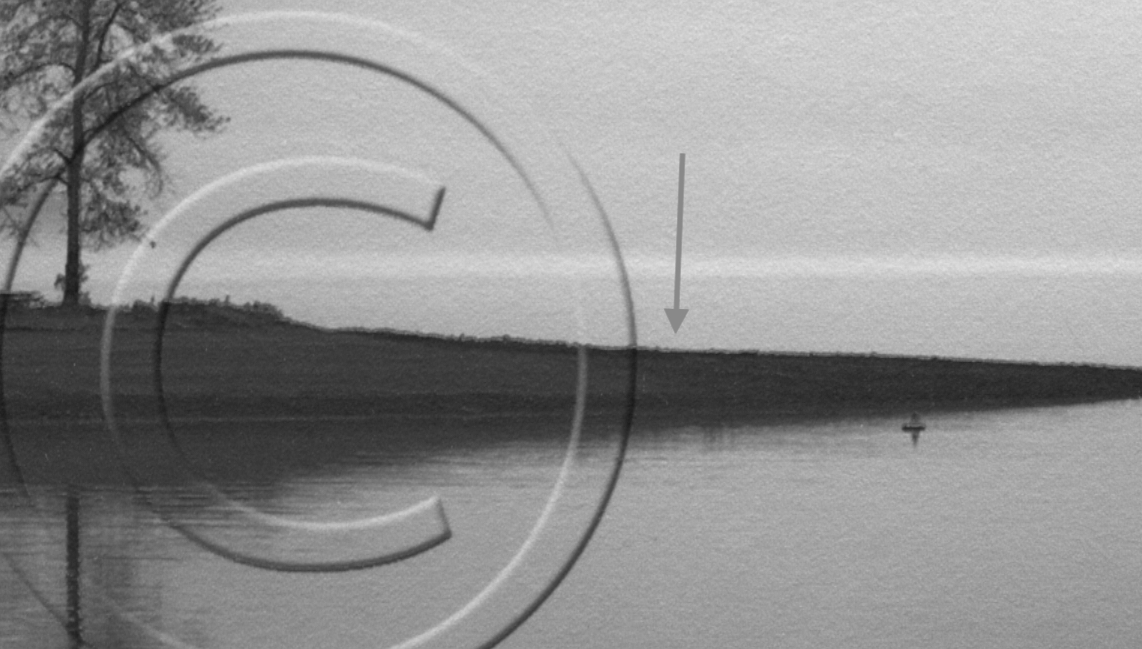 NorthlightTestPrint_Crop1.tif (1.7 MB)
Here is another example from the same test print: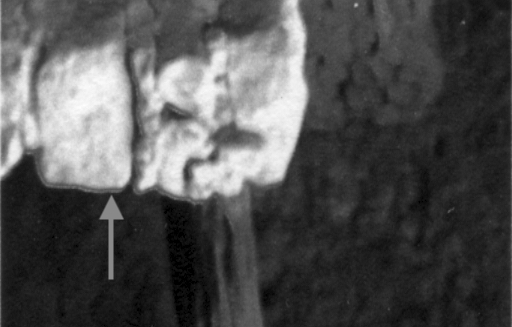 NorthlightTestPrint_Crop2.tif (398.2 KB)
(I've wondered if this is somehow within normal tolerances [though how?], but in practice, certain prints in landscape mode show a lack of acuity to the naked eye, especially where there are vertical divisions between light and dark tones, e.g., trees against sky or light grass against dark ground. I confirmed that my other 3880, set up with Cone Color inks, does not have this issue in ABW mode.)
I did an automatic printhead alignment and another nozzle check. (I can post those if they would be useful for diagnosing this problem, but I don't want to unnecessarily overload the post.)
Then I printed a Piezography 512 step DTP70 Colorport target, which I chose because of the way the different tonalities are scattered across the grid. I thought this might give some indication if all the channels are printing where they're supposed to. Areas of poor registration are indicated, as well as what looks like ink bleed (?) in the black "Piezo". (Printed on Entrada Rag, neutral curve, two crops):

Piezo512Target_Scan_Crop.tif (3.3 MB)

Piezo512Target_Scan_Crop2.tif (3.9 MB)
I'm hopeful someone has bumped into this problem, can shed some light on a possible cause(s), and maybe even suggest a fix. My fantasy is both a simple and cheap solution, but not being totally delusional, I have my doubts about that!
Thanks,
Jeff