I have two IJM M carts for an sp9890 not being recognized. the Epson M cart is recognized.
Help
Hmm … .
I will send a universal cartridge (better fit for some printers). This cartridge can use the M chip off your IJM M 350mL cartridge.
regards
-Walker
Something I forgot to mention… the 1st M cart was recognized when first installed, I used it for the 1st init fill. Only after it was reset did it become unrecognized.
The 2nd cart you sent wasn't recognized from the start.
Wouldn't this point to a problem with the chip instead of the cartridge since the 1st cart was recognized by the printer until it was reset?
Can't get on the community website…. And other links also not working like: https://forums.piezography.com/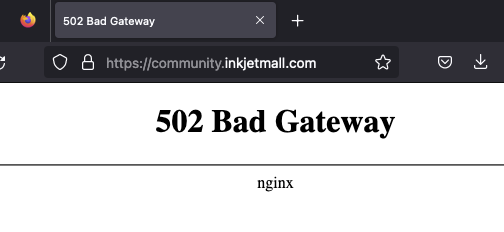 Errrg.
I am swamped. Where are we here. You need a replacement chip?
-Walker
Yes I need replacement chip for the M cart……. Thanks
I did the calibration thing for the (Epson) Platine paper and the first prints are stunning compared to anything that ever came out of the epson inks…. I'm very impressed…
Next I'll try Photo Rag Baryta…….
Is it possible to print the clear coat on top of epson inks? I've been coating prints with Premier Arts Print shield using an HVLP sprayer and it's shinier than I'd like…. The piez pro clear coat is really nice. I'm going to try it by printing the purge ink image for the clear coat on a color print from the SC P9570 ?
Thanks….
Going out tomorrow
Sorry for the delay, flooding
-Walker