Hello,
I have a 7800 that hasn't been used in years. I read the topic , "Trying To Resurrect an Epson 7800", but, despite great information, it didn't quite help.
I've been contact with Wells over the phone and he has been able to talk me through the process of possibly getting the 7800 to work.
Before talking with Wells, I tried to start up the printer by doing a few nozzle cleanings until I received an out of ink message.
I started out with a PiezoFlush cleaning kit and followed the procedure on the Inkjet Mall website. Then I purchased a set of cartridges and PiezoFlush to do an initial fill and let the printer sit for a couple weeks with some promising results. I continued to do a combination of cleanings and fills, this time with only minor improvement.
I noticed the last time, that I also had an error message "Service Call Error 0010027" and I'm not sure if this is the first time it showed.
Wells suggested i post hereto see if with your help I could make some progress. I've attached a enhanced photo of the nozzle check. I was difficult to see the pattern with the light magenta color of the PiezoFlush. I also attached a sound byte of the printer.
I tried printing a mono color photo with the PiezoFlush and it would have been great except for some banding, which was expected. I believe it's the Light Cyan and Light Black that giving me problems.
I hope you can help. I feels like I'm so close and so far away at the same time.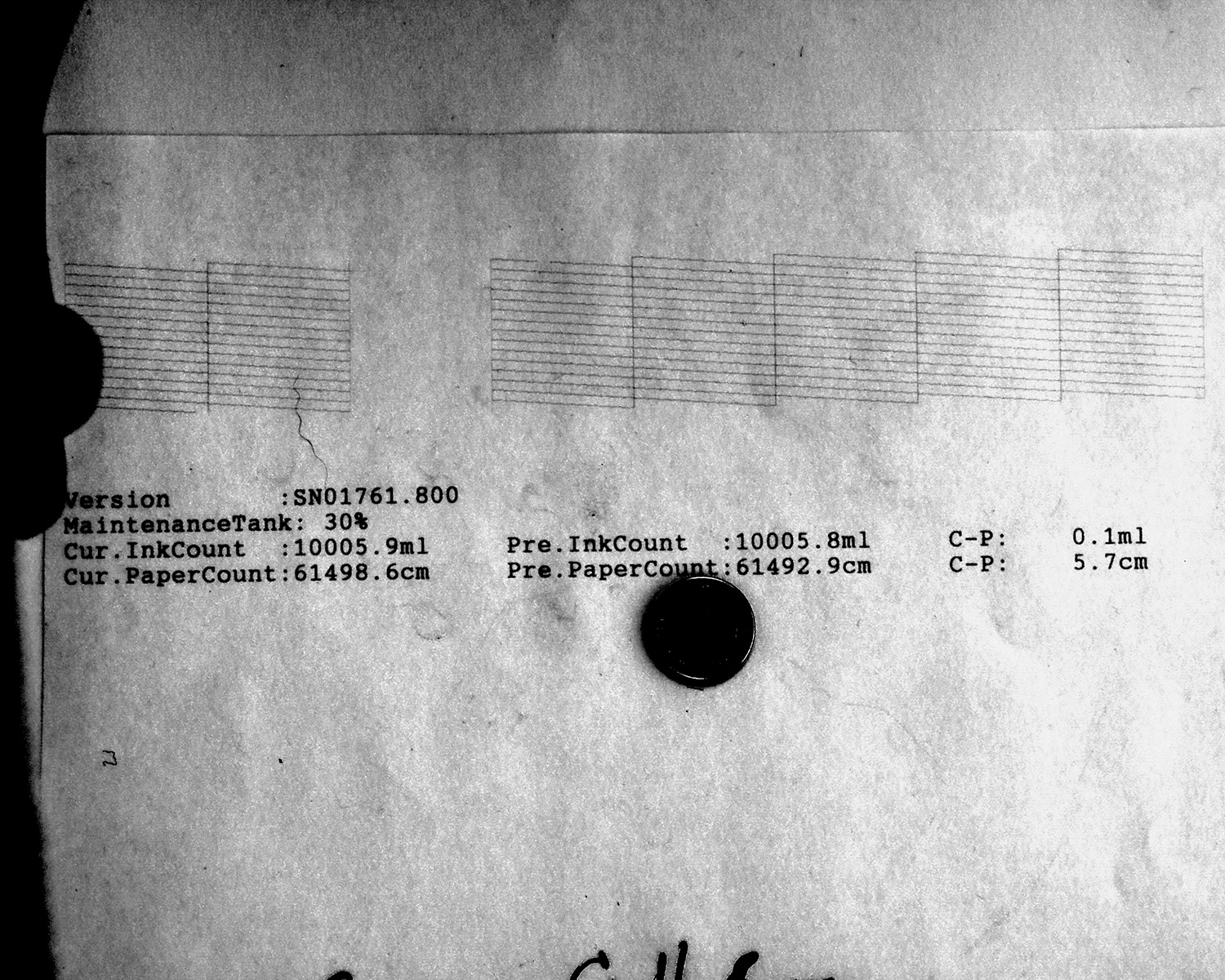 Printer cleaning sound (2).psd (36.4 KB)
Thanks,
Art