Hi there,
I hope everyone is doing well and that banding is the worst problem at this point.
When printing digital negs with my Epson 9880 and Cone Color Inks on Pictorico I have come across something I had never seen before: vertical thin light lines that are all of them equally separated at 1.4 cm
I am attaching a photo here of the pattern.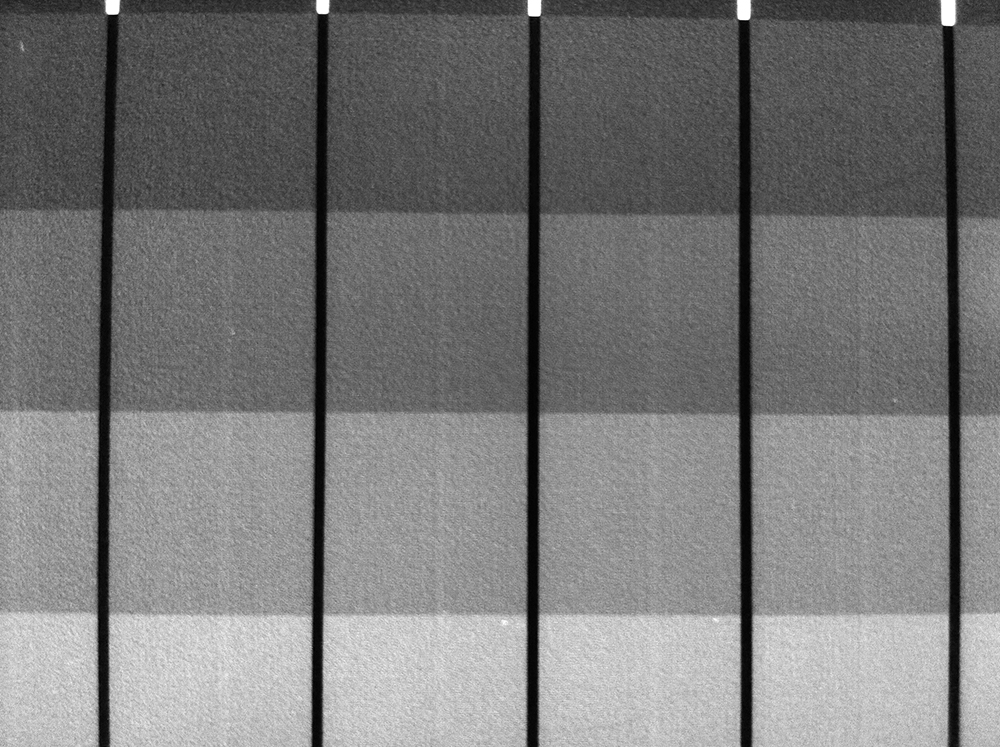 The nozzles are all printing good. The inks are Cone Color inks on Inkjetmall carts (If this gives some indication about anything, I have had to reset the chips quite a bit lately, since the printer gave me the message Ink Low even if the chips were not showing any ink level…)
The head has been aligned by using baryta glossy photo paper, Unidirectional - Automatic. The inks are Cone Color inks, that is why I went with the automatic (no piezoflush, no GO gloss, etc).
The printer has been used recently to print quite a number of large format color prints, and all have been great.
What could cause this vertical lines when printing the negs? Any idea Walker?
Thanks so much in advance for chiming in!
Warm regards,
Rafael