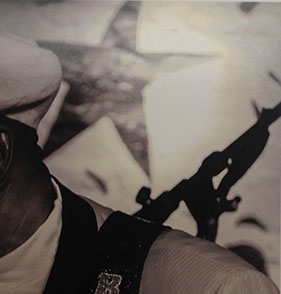 Hi
I have an Epson 3880 with the Selenium K7 inks. I have been printing very happily for some time now without any problems, I have been extremely happy with every print so far…
However, this morning I made a print (glossy) and a strange yellowing colour appeared on part of the print. I thought that perhaps I had run out of ink and checked all the cartridges - all fine.
I reprinted with the same result. I applied Gloss Optimiser to both prints. I have attached a picture that illustrates the problem. Any ideas? (Note the yellow to the right of the star in the background.)
Thanks for file upload instructions!
Many thanks
William