The attached nozzle checks are from my R1900 running P2, so the channel on the left with the strange output is yellow but running SEL1. This is on scrap paper, so it's not as clear as I'd like, but the channel in question is fairly clear. The others appear to be ok.
This is a new cart and a new bottle of ink. I had been printing normally, mostly matte but some gloss. Last Friday morning I did a nozzle check and printed an ink sep page in preparation for a few days away. Tonight (Tue) I fired it up and got the first nozzle check in this image. So I did an ink sep page at 720dpi, and got the second nozzle check, i.e. it cleared Y-SEL1 a little. So then I did a single channel purge on Yellow-SEL1 and that pretty much cleared it up entirely.
I'll probably do a scheduled cleaning routine quite soon, but has anyone from IJM ever seen anything like this? I haven't, and I've seen a few odd ones, either here in the studio or on the forum.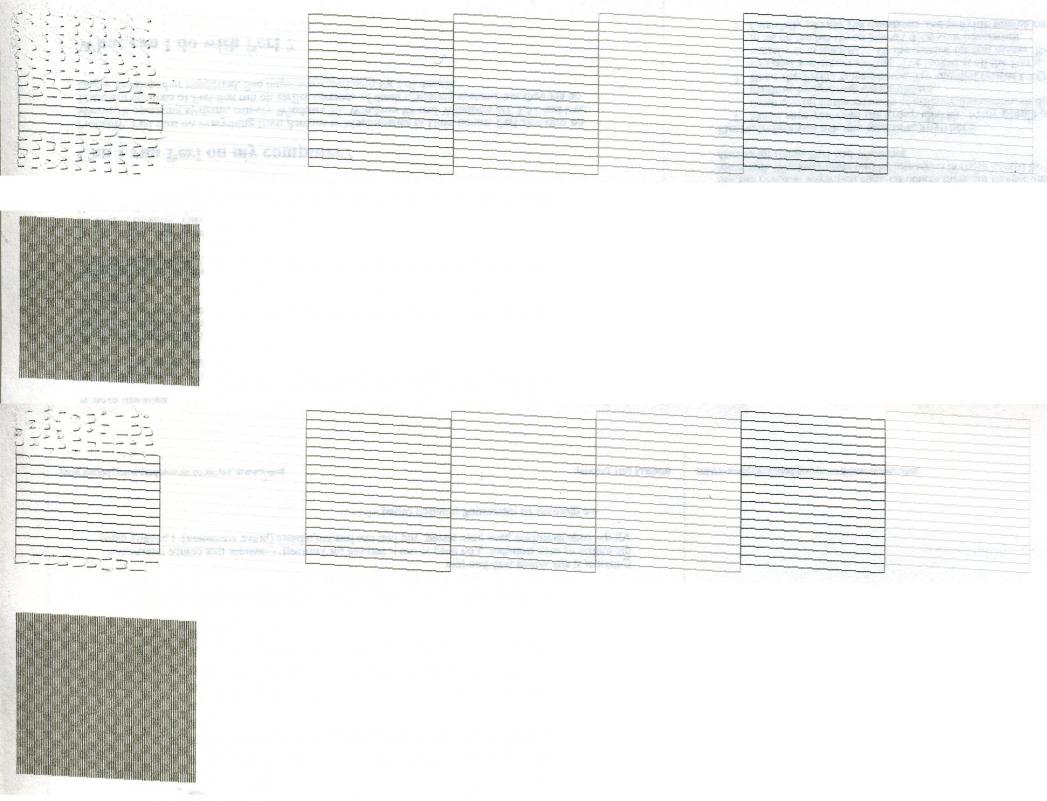 Edit: This looks like a bad case of mis-firing nozzles, as per the article on looking at nozzle checks very carefully to check for such things. If so, what surprises me is (i) the extent of it; (ii) the speed with which it developed (four days); and (iii) the ease with which it cleared, just by printing purges.