cannot see them in the downloaded soft proofing profiles file. where can I get these?
This is probably the best writeup/download currently:
best,
Walker
thanks walker,
but these ICCs are what I already have - none listed with special edition inks. still looking for those soft proof ICCs
j
See attached screenshot (these are generalized soft proof ICCs)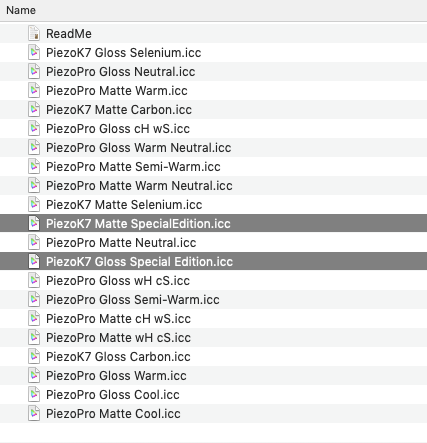 I have those - so I don't need the specific combinations of paper-ink printer unless I make them customized?
The general ones work "pretty well"
thanks for the input.
Yeah. You're all good. No need for further granularity.
best,
Walker
well all is good here at there studio.