Hello InkJet Mall forum,
I have a clogged Epson P7000 PK head and have gone through multiple Power Cleanings to no avail. It is to the point where I am unable to switch over to MK, resulting in a "Automatic head cleaning failed" Cleaning Error.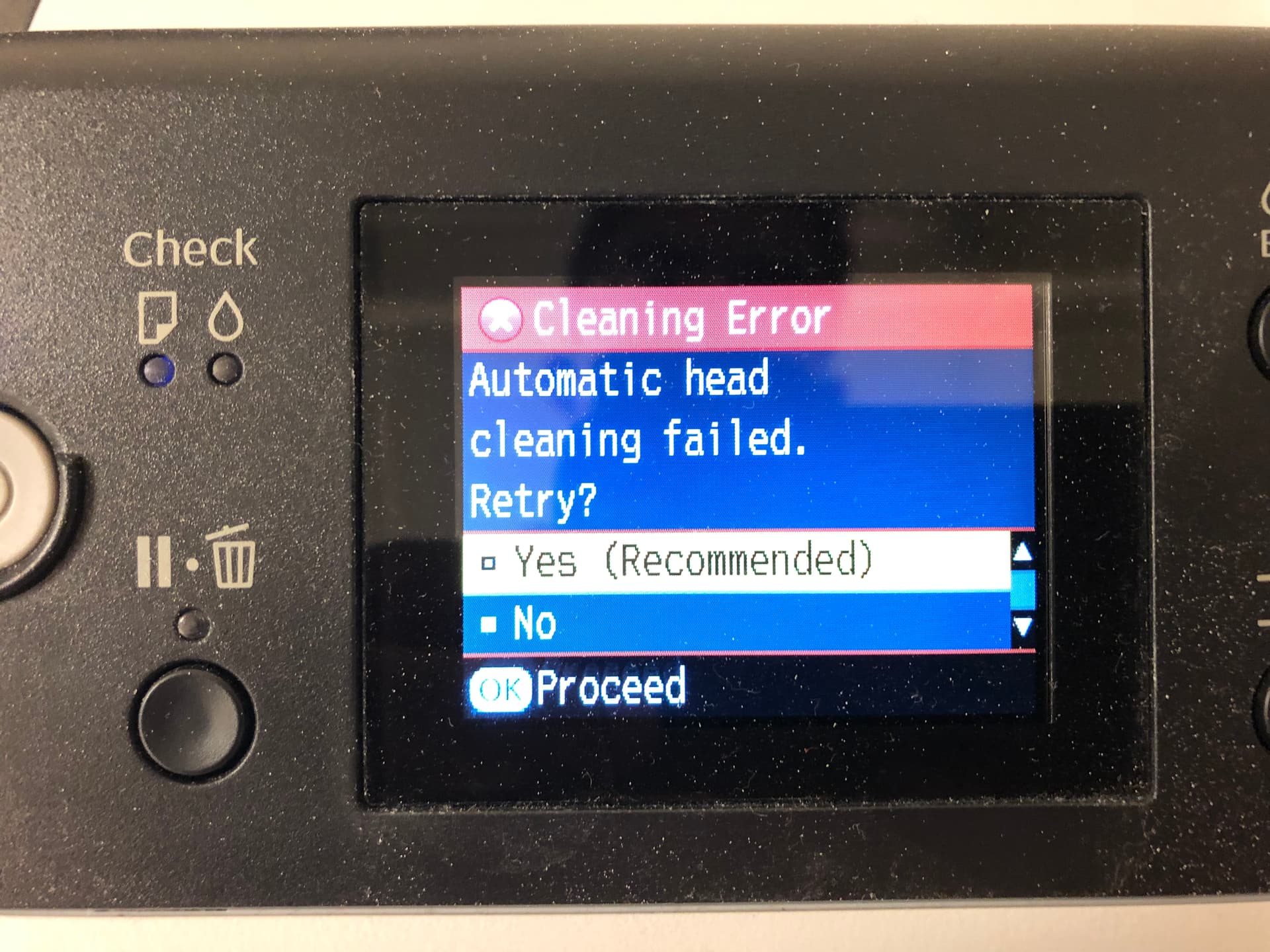 I have a couple of questions. Can this be solved with the Piezo Flush Preventative Maintenance Kit? I'm only having trouble with one head. Or is purchasing the P7000 PiezoFlush kit advisable? (I realize that there is currently a backorder on both.)
My other question is if this head is able to be recovered at all? I have seen posts about heads being delaminated, and am hoping that this is not the case. Would you be able to diagnose this from the attached photo of the test patterns? The gaps in the step patterns are nearly identical – kind of scratchy, with a tiny bit slipping over into LK.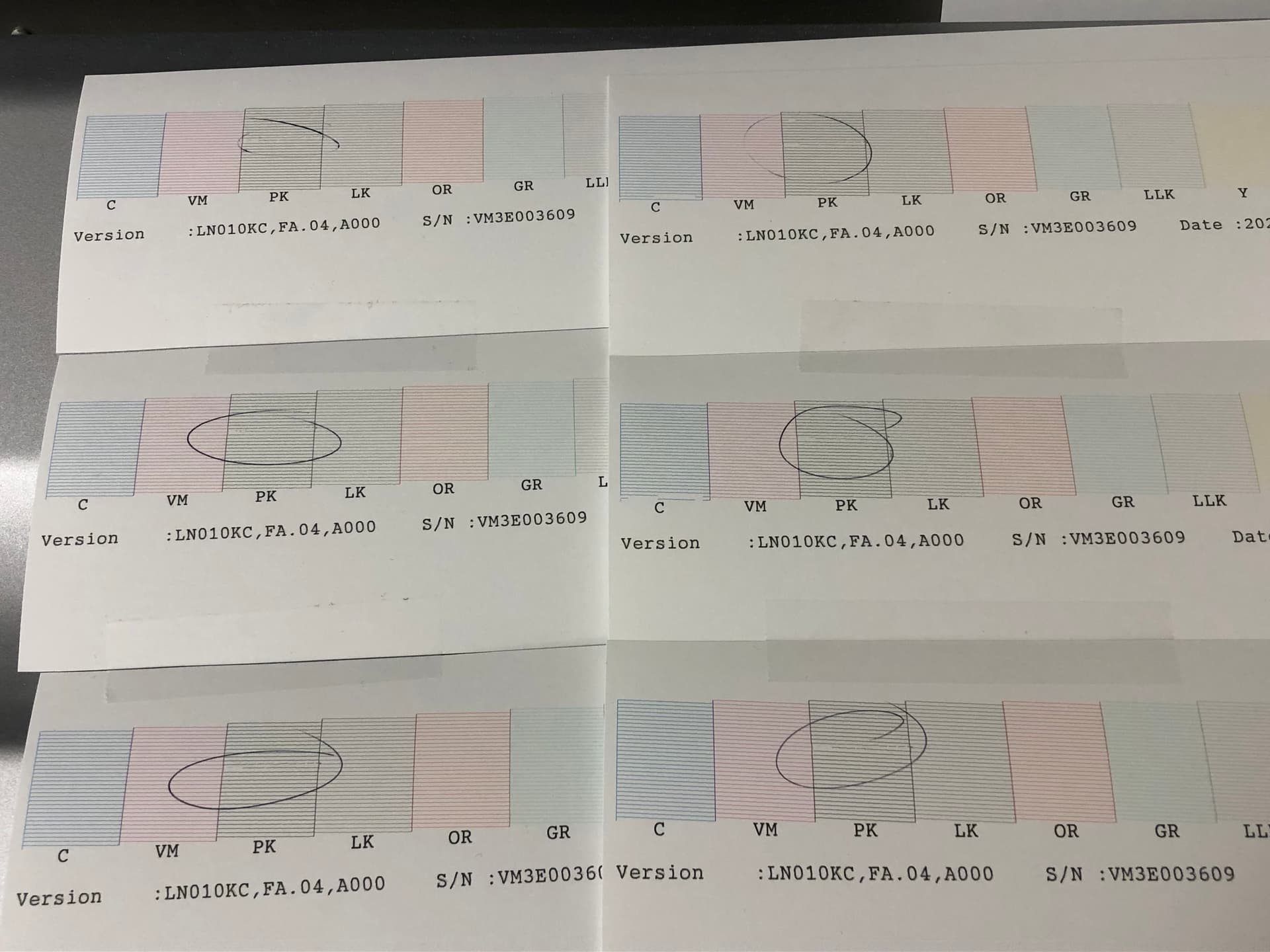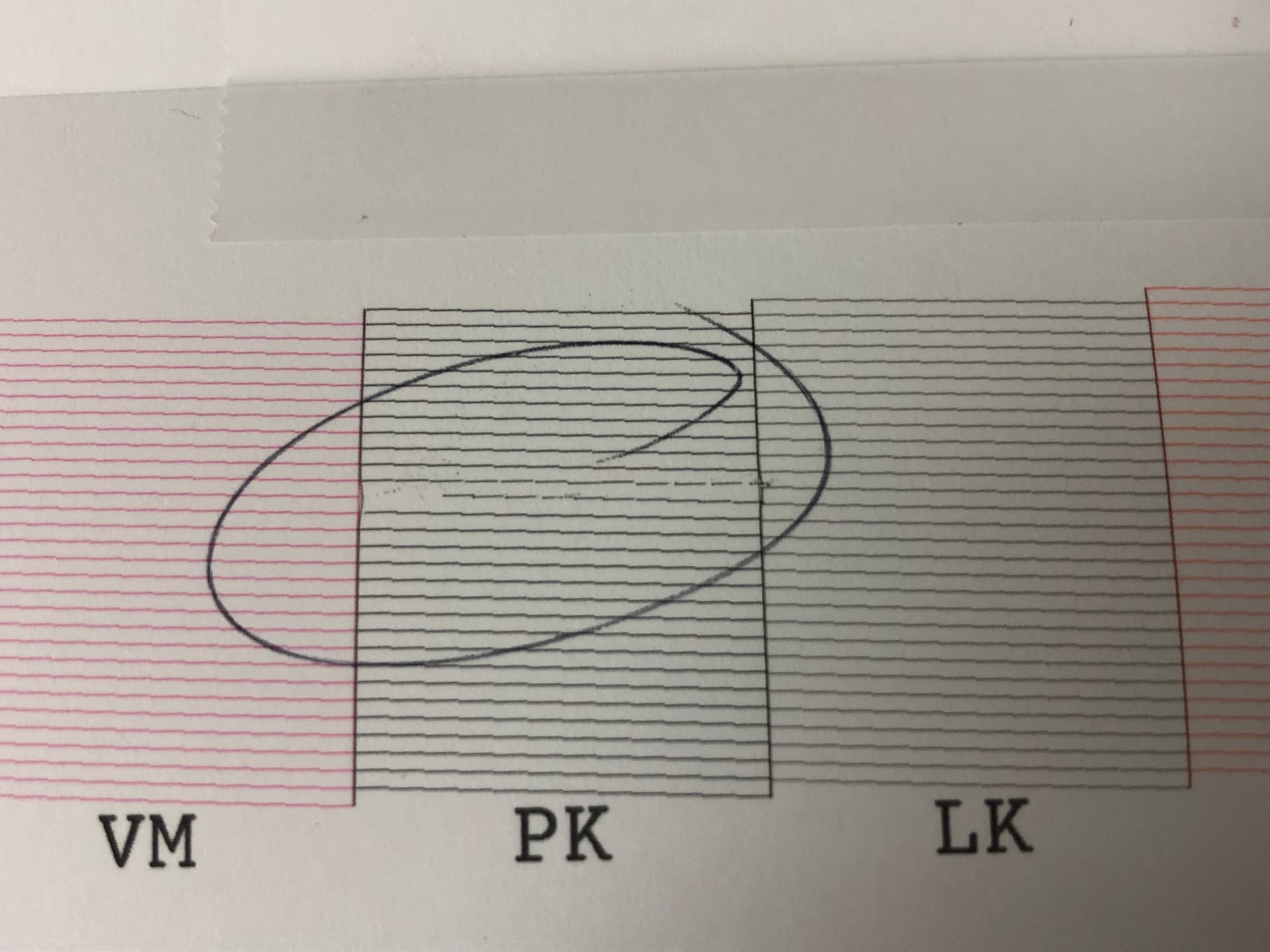 Thanks, and fingers crossed!
Jason Reblando