Printer: Epson p400
Ink: Piezography 2 / PiezoDN
Before starting a print job this morning, I topped off and reset two carts (R and OR) that were nearly empty. I waited an hour and did a head cleaning. A nozzle check had gaps in R and OR, which I expected. There were no gaps in PK (why I mention this will be clear in a moment). I did another head cleaning, then another nozzle check. This nozzle was perfect except for PK, which was completely blank!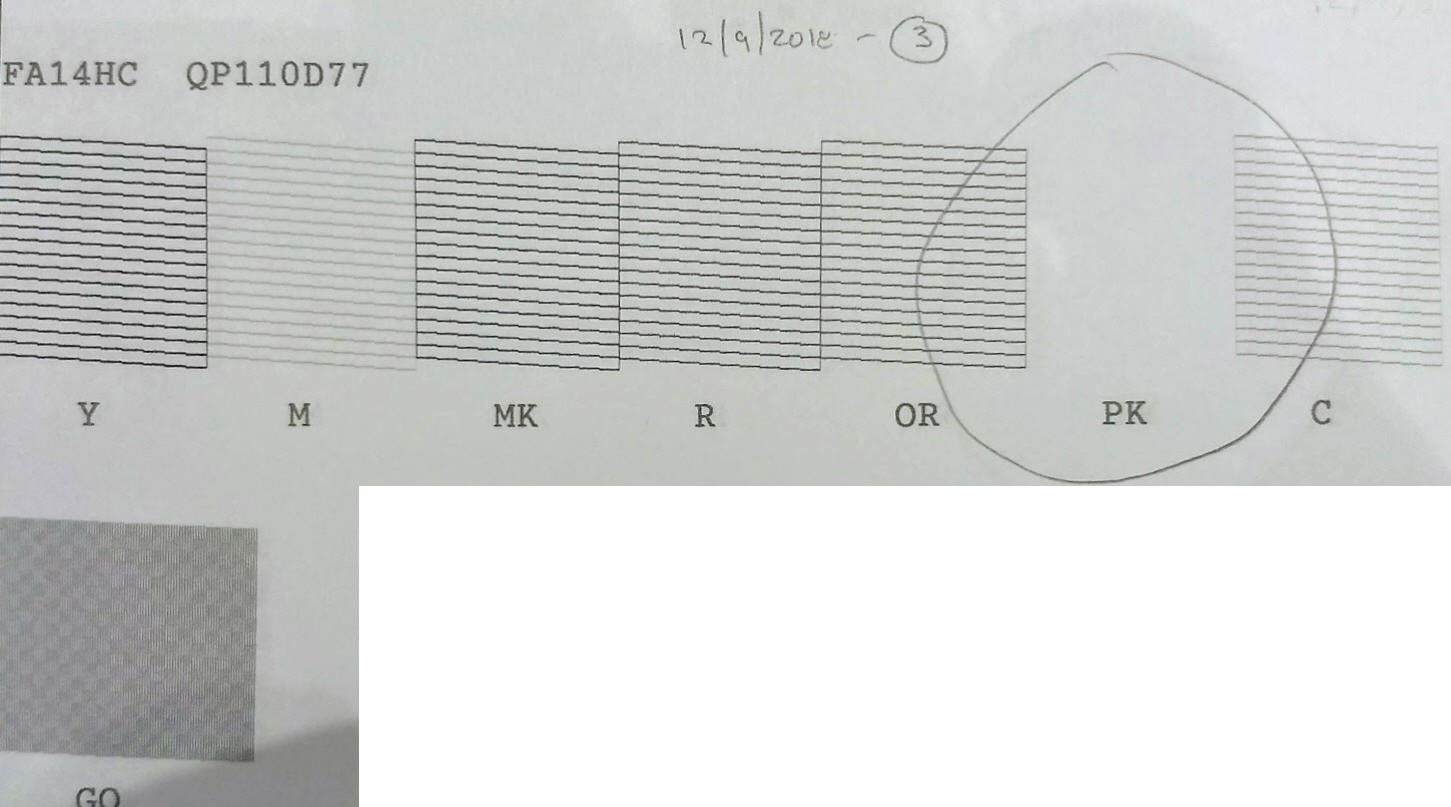 I switched off the printer and turned it back on, and did another nozzle check. Same result: PK channel completely blank.
Two questions:
what caused the printer to lose the PK channel? What can I do to fix it?

if I print negatives with PK in its current state, will it harm the printer? (PK contains matte black ink, which is not used on negatives)
Update: I re-seated the PK cartridge and ran another nozzle check. PK now has gaps, but at least the ink is flowing. I'm still wondering what could have caused this, and whether PK is at all relevant when printing negatives.