This is a post-reply to the thread offshoot started here: Low density and contrast with piezo pro
A QTR-Create-ICC (icc) does not produce a true perceptual rendering as do all other ICC programs. I've tested many ICC programs and they all act about the same. For matte papers, a normal ICC will lighten the highlights a bit and toe the shadows a minimal amount to make the over-all mid-shadow-to-mid-highlight contrast equal to a normal monitor.
What the QTR-Create-ICC does is create a transform table (so from Grayscale/RGB to xyz/lab to output) that essentially just puts a photoshop curve into the file on output.
Here's the (photoshop curve) example of what a normal industry standard RGB ICC does for an image when printing on matte paper: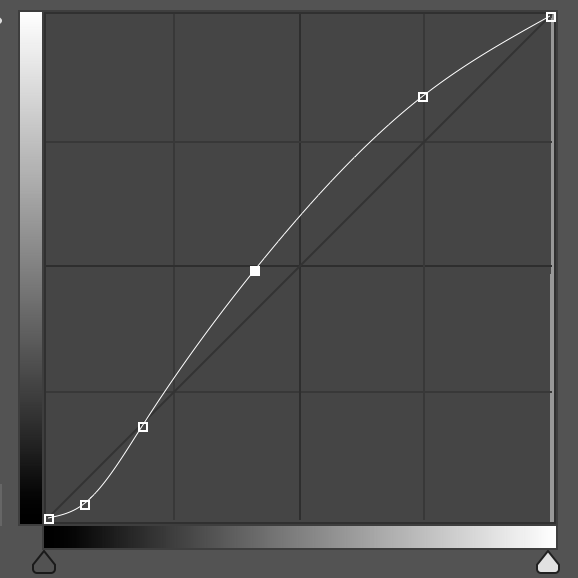 And here's the (photoshop curve) example of what a QTR-Create-ICC does: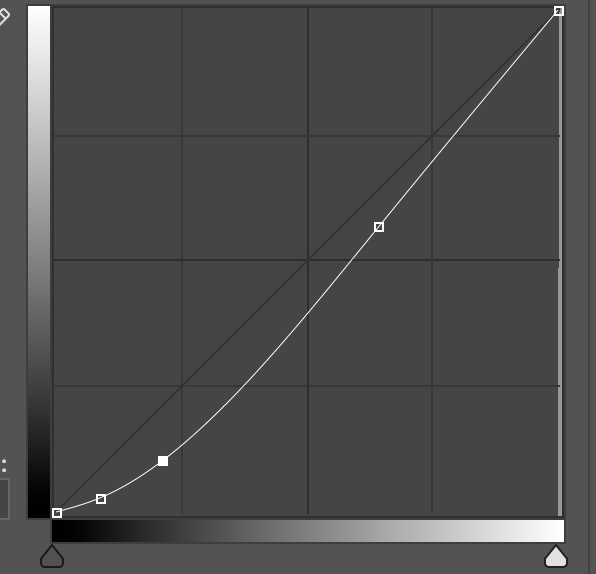 Both profiles create a contrast that is steeper on the tones that count (mid to dark) but the QTR one generally darkens the image over-all compared to what you see on screen where-as the normal ICC (created by i1Profiler or similar) will attempt to keep the over-all tonal values equal to the monitor.
Looking closer at the code of QTR-Create-ICC you can see some "shifts" that are programed into the profiler that create this curve based on the dMax and dMin of the measured values (ink black and paper white). The smaller the difference between these two values, the steeper and bigger is the curve.
i1Profiler (and similar) ICCs do something slightly similar (a bigger S for matte papers) but their curve is shaped differently and has more points that are effected. The over-all result is a better more consistent match and the way they do it is some complex 3d math that is simply not present in the same way in QTR-Create-ICC. (xyz transforms are present in QTR-Create-ICC but not the same sort or level of calculations that go into a true 3d profile).
best,
Walker