Wanted to check in with the forum to see if anyone else has encountered this problem, or if I'm just an absolutely jinxed individual. Also, an FYI for anyone thinking of using this paper.
Some background: 3880 and Piezography Pro. Trying to linearize Hot Press Natural. I'm now on my third replacement box from Epson, 13x19 (original box purchased this summer from Adorama, I think). I've also encountered the same problem with stock from LexJet and am currently waiting on the third replacement from them, supposedly from new stock. I know – I'm a glutton for punishment, but I've used this paper since I got serious about black and white printing and I've really liked it. But, three strikes and Epson is out, at least for the foreseeable future. Was told early on by a loose-lipped Epson Cust Serv Rep that they had coating problems in the summer with a run of paper, but he thought they had pulled all the stock. Obviously not. Subsequent reps have stonewalled the question about problems.
Attaching two scans of 256 Step targets, one printed on the Hot Press, the other on Museo Portfolio Rag, both using the Hot Press Neutral curve. Including the MPR scan for comparison. Platen gap is Wide. All the recommended settings in Print Tool, etc. The splotchiness evident in the Hot Press has consistently been the issue.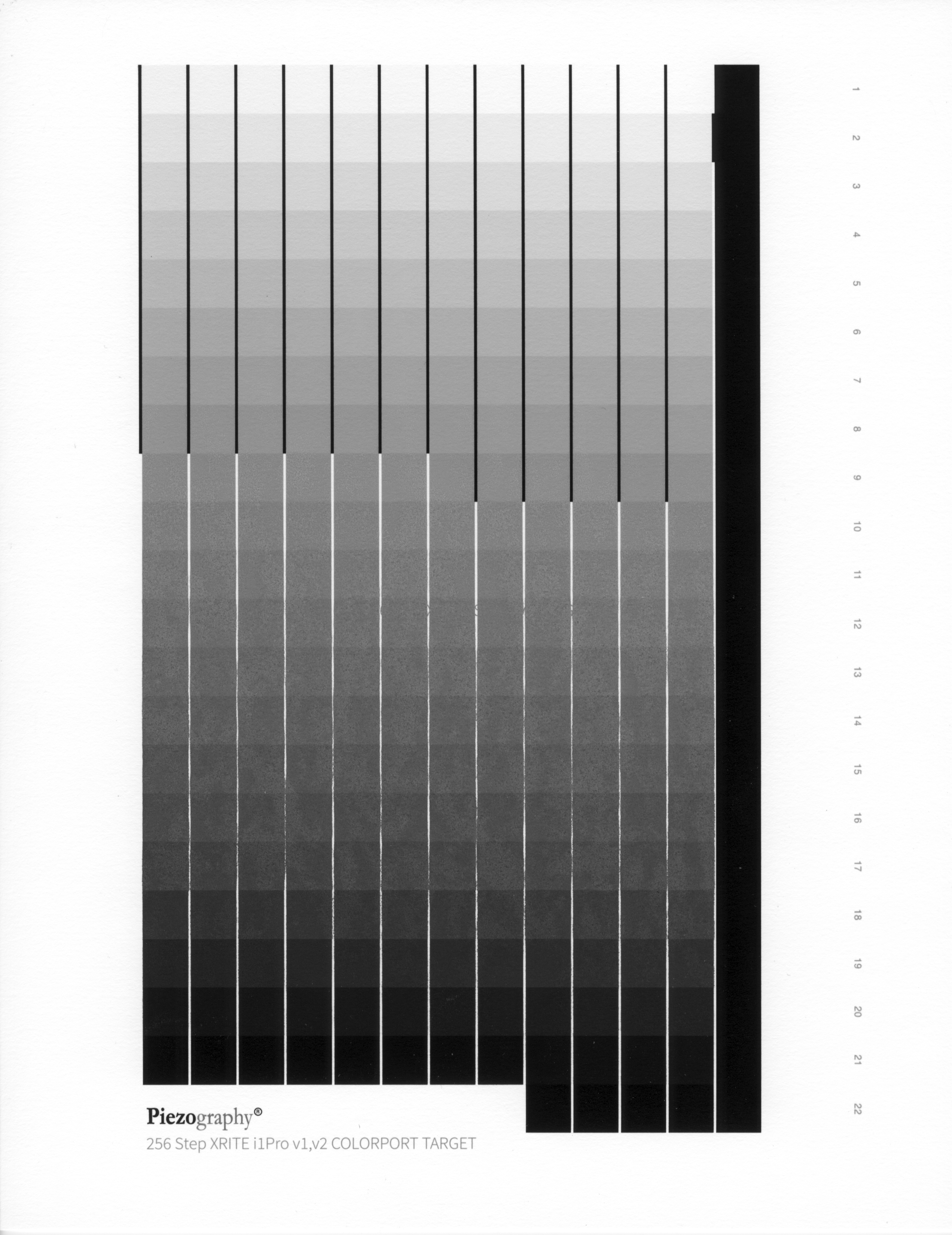 Hot Press Natural (HPN_Neutral curve)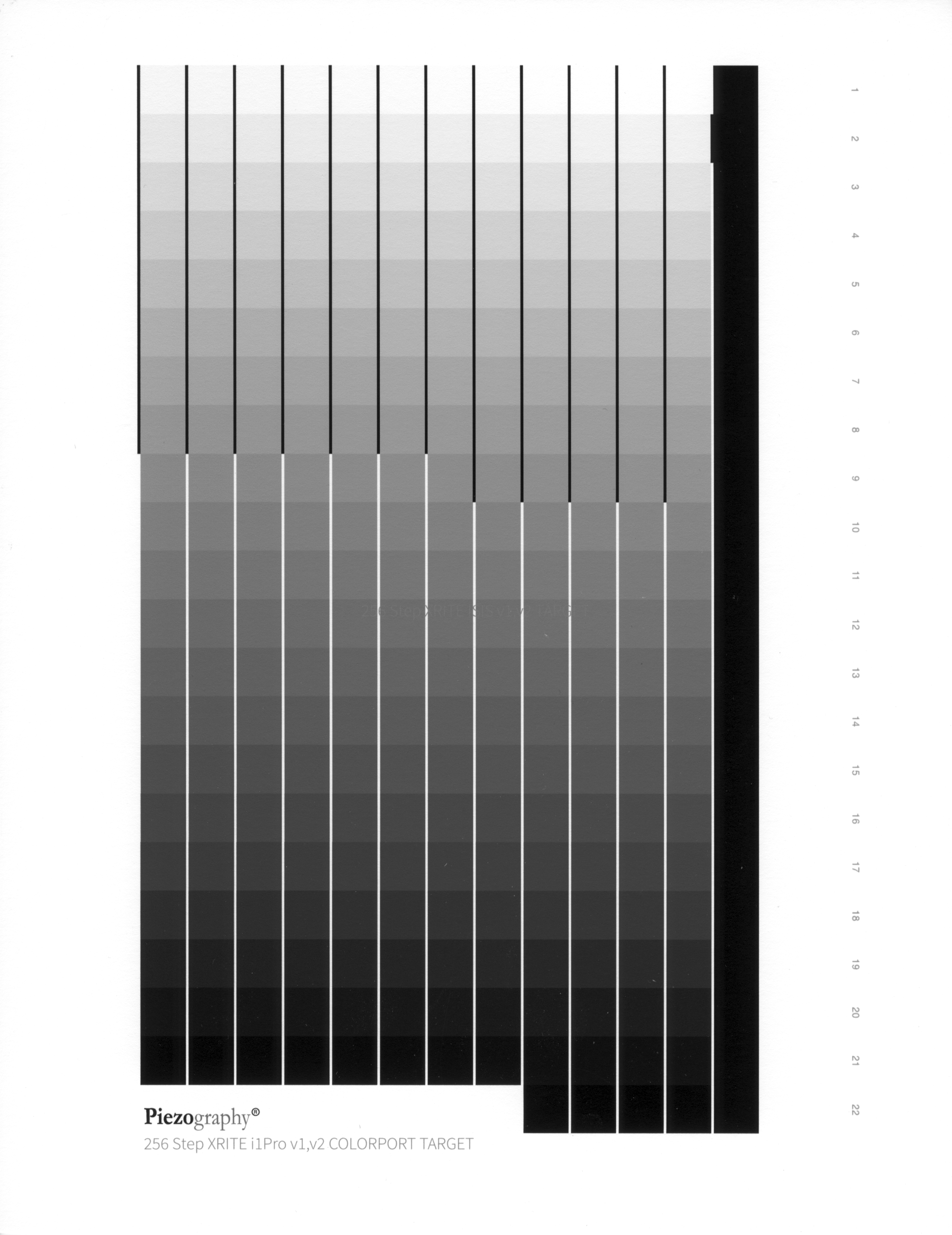 Museo Portfolio Rag (HPN_Neutral curve)
I always wonder if I'm missing something, so maybe that's the case and someone will spot it immediately (Walker, are you listening??) Otherwise, let me know if any of you have seen or heard of this – I'd appreciate knowing I'm really NOT crazy!
Thanks in advance,
Jeff