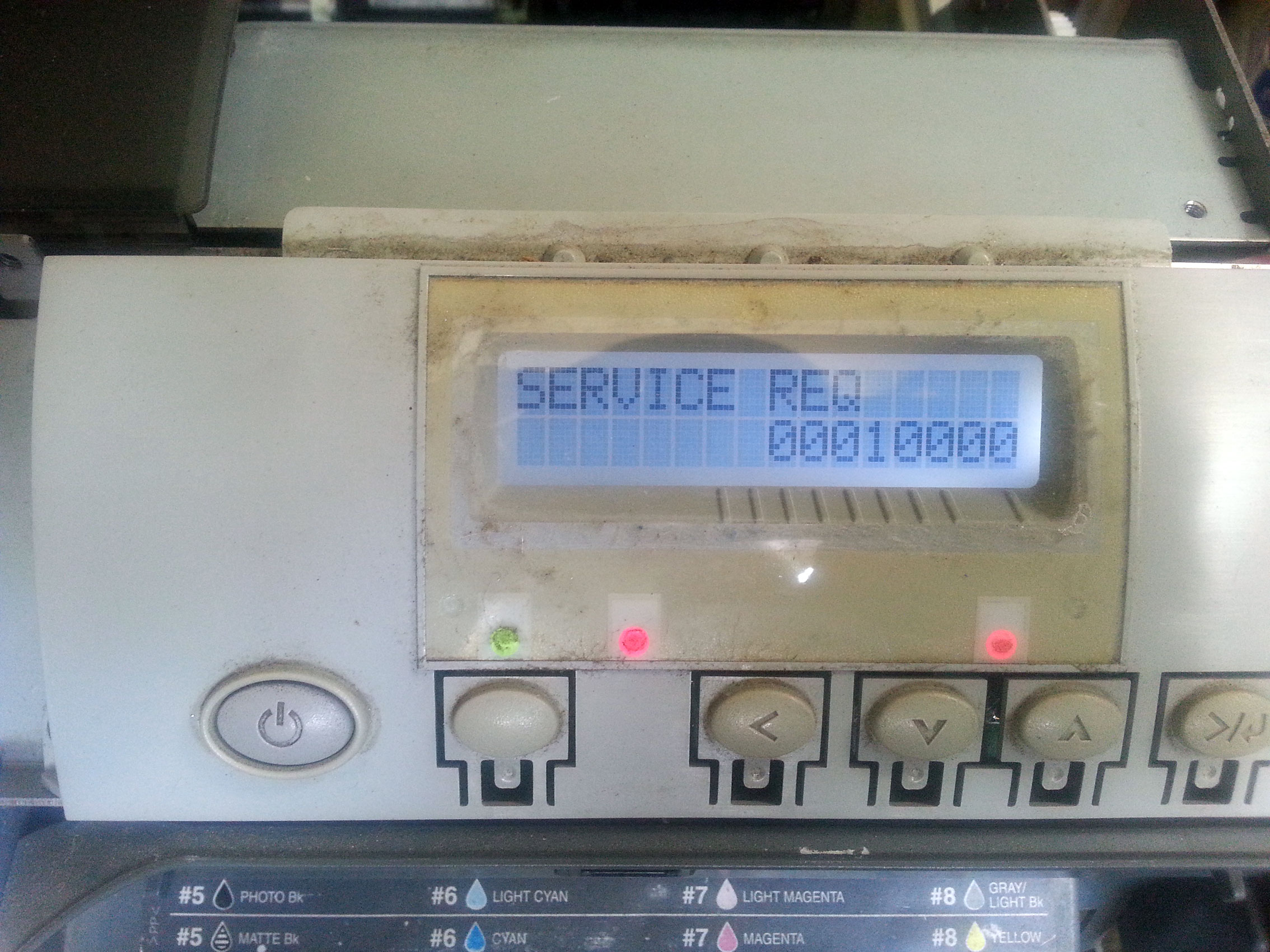 Good Night My Dear Ones, Nice to Greet you.
Our Plotter Epson Stylus Pro 4000, generates a Message "SERVICE REQ 00010000", when turning on "Wait" appears, it tries to start but, it remains paralyzed and this message appears. Attached image.
What steps should I take to have the machine active?
Very grateful for such excellent ATTENTION, PROFESSIONALISM, his advice is accurate and very helpful. I really thank you for helping us keep our equipment in good condition.
BLESSINGS