Hello everyone,
Has anyone ever seen this type of behavior on a nozzle check pattern?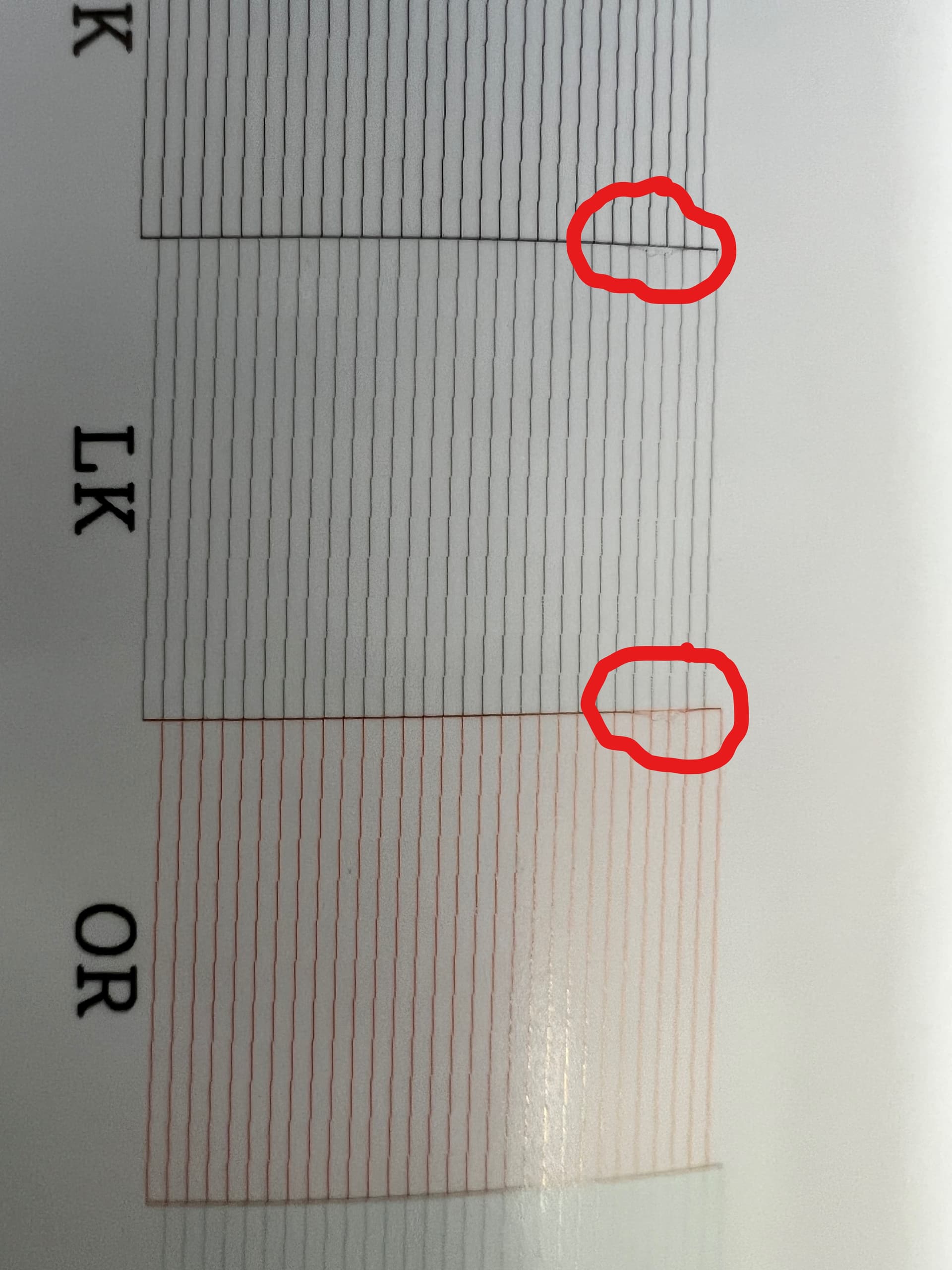 Regular printing looks fine, no banding, skipping, gaps, etc. Have tried multiple cleanings to no avail. When trying to recalibrate the proofer to our shop's standards, using Oris FlexPack, the calibration is way out and does not come in as usual. Initial ink charge was 2019/05/29 and it has 4,905 A1+ Equivalent Prints ran on it. Is it possible that the print head is starting to delaminate already? We have the Piezo Flush kit ordered which we will try as well once it arrives. Already tried Windex

Any thoughts or suggestions would be greatly appreciated since we are dead in the water right now.
Thank you