Hi, we start to prepare the our printer Epson 9900 to Piezography PRO.
We put PiezoFlush into cartridges and made INIT FILL 4 times - 1 time for MK , 1 time for PK after that we made 3 days pause and do this again. Also we made the whole cleaning procedure. Anyway, the final result until this moment is that: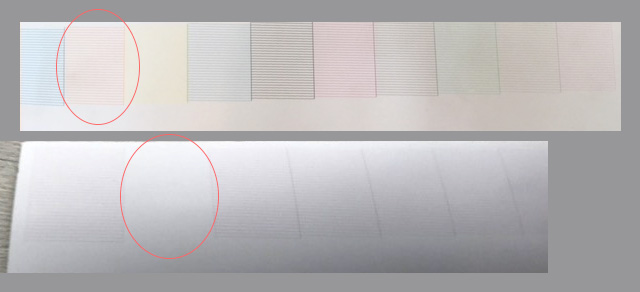 The orange color is not appear. Please, give us some advice to handle with this. Do you think that if we insert the Piezography Pro INK - this will resolved the problem?