I keep having streaks of ink of paper and negatives. Does anyone know what would cause this?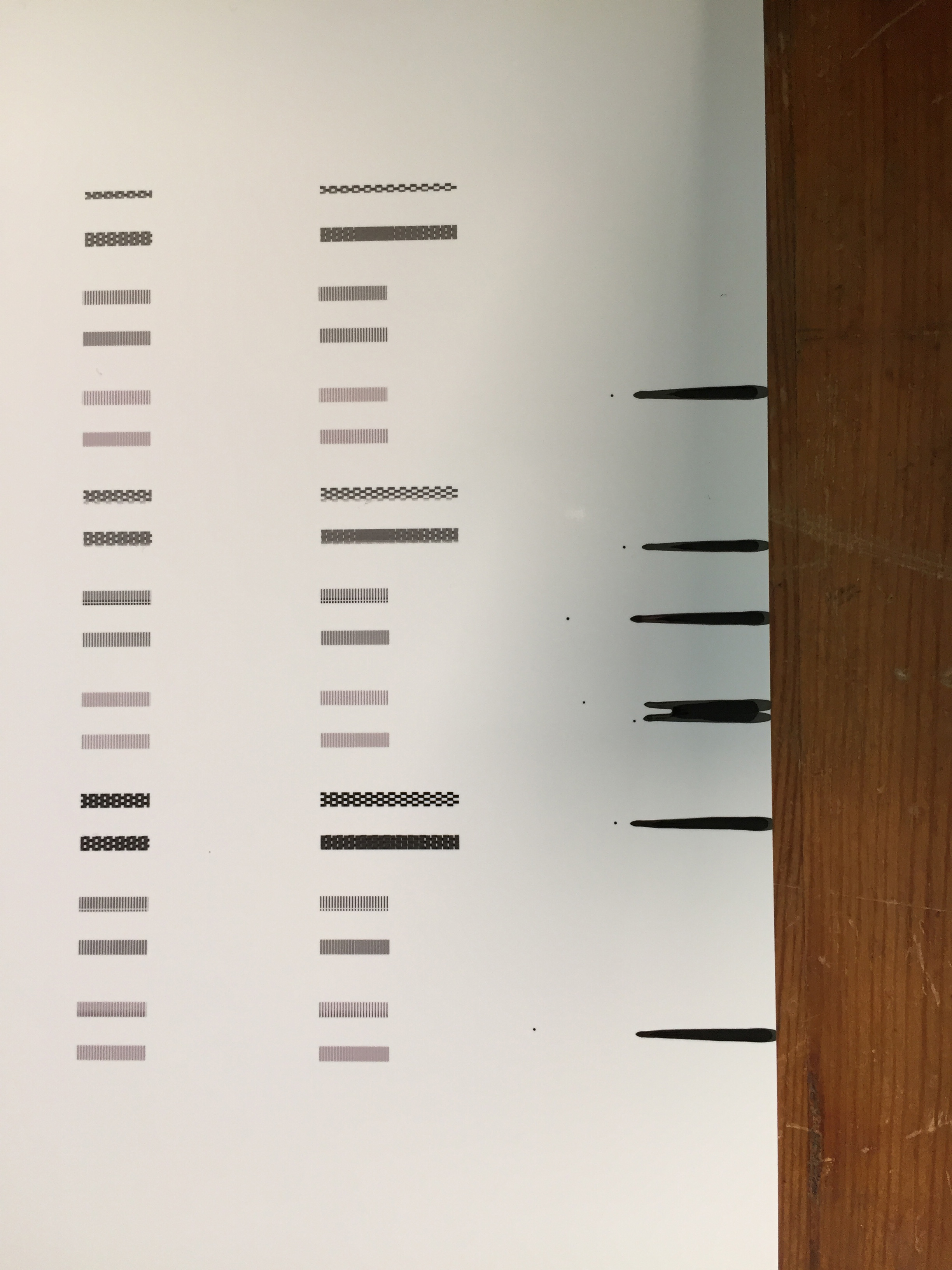 Probably paper debris or ink buildup on the underside of the head. Have you followed the maintenance procedures in this article?
~ Keith
If cleaning the print head and capping station (per the article Keith linked to) does not fix the problem I'd strongly suspect that the damper unit needs to be replaced. This is a common issue with 3880 printers (and 3800 printers). I've been through this a few times now on various 3800-series printers. The replacement damper unit can be ordered from Compass Micro for about $175. It comes with the ink bay assembly too and I recommend replacing both as a unit rather than just the damper assembly since this means you don't have the mess of disconnecting the tubes that carry the ink from the ink bay assembly to the damper unit. Replacing the damper unit and ink bay assembly is not completely easy but with the service manual in hand it is within the range of someone who is reasonably mechanically inclined. Note that there are two versions of the service manual. I find the one that's labelled 11/5/09 in the top right corner to be much more user friendly than the one that's not. The "good" one is 463 pages long and does much better at providing step-by-step directions.