While doing some maintenance on my printer, I took apart the ink selector.
Here some pictures that document this procedure;
The entire assembly, as it sits on the print head (the tubes from the tanks are already removed).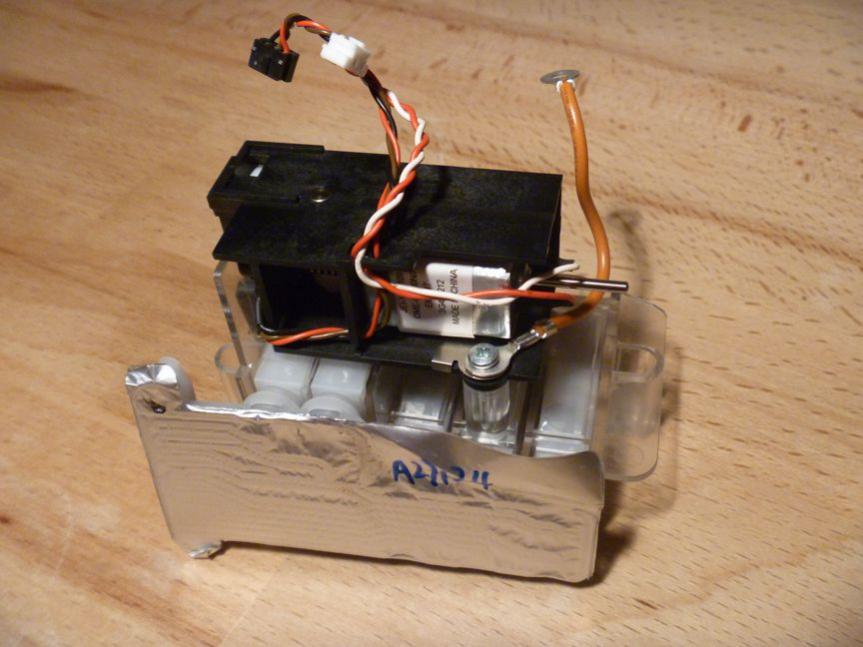 The collector that dispatches the ink is just snapped on the dampers: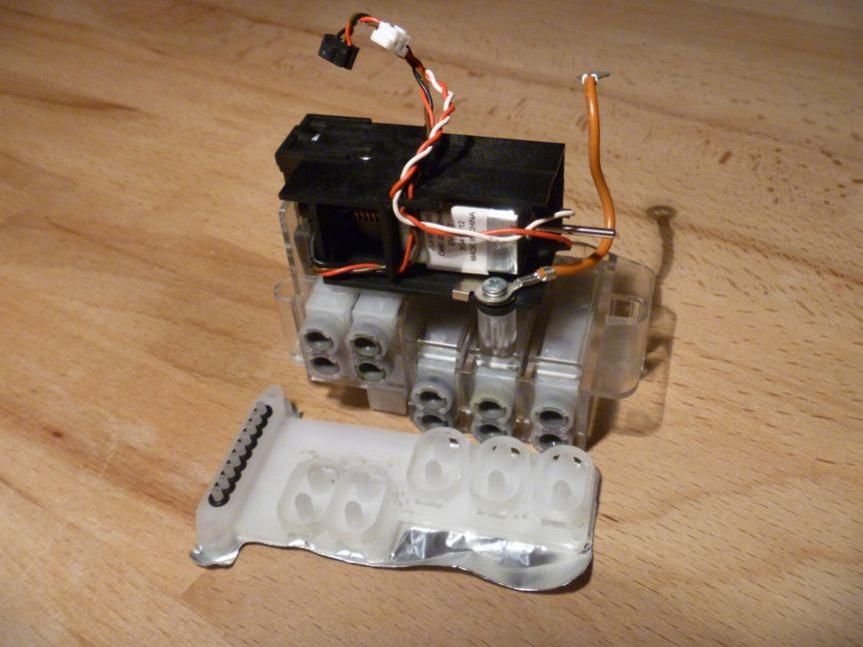 5 dampers and a valve are mounted on a plexiglas frame: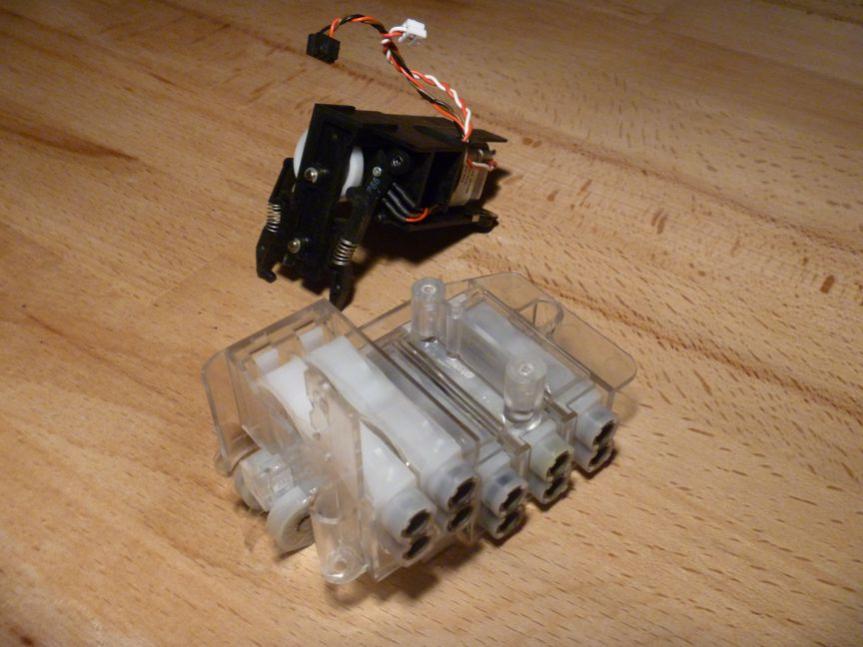 All elements at a glance: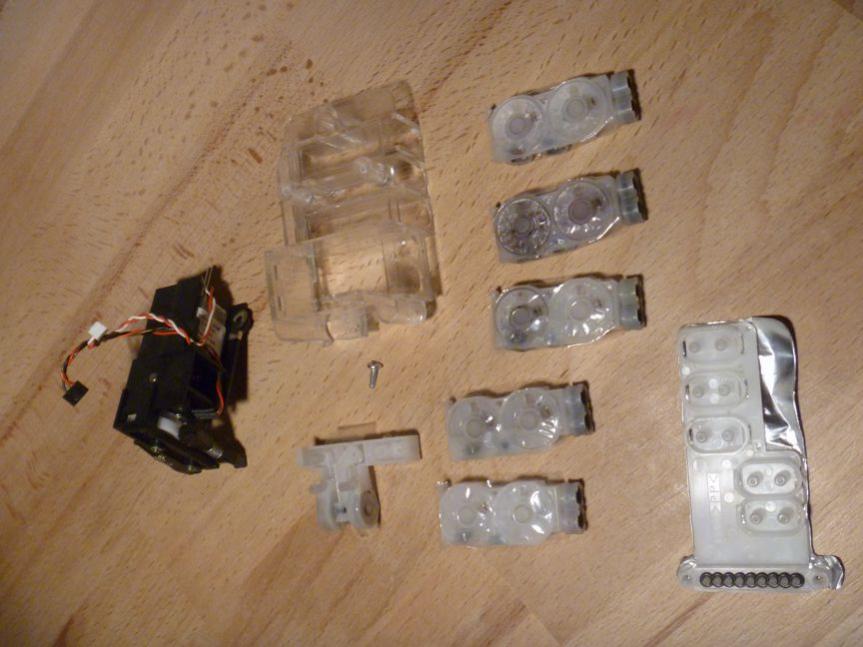 I wish I could order these dampers from IJM…
Happy new year from the Alps !