I'm doing a little research ahead of possibly buying some more inks, pehaps SEL. In getting test prints made by others, and examining curves etc, I was struck by what seems to be the effect of HDPK on print toning. The SEL effect seems more muted with HDPK (testing on Platine).
The P2 curve with regular PK looks like this: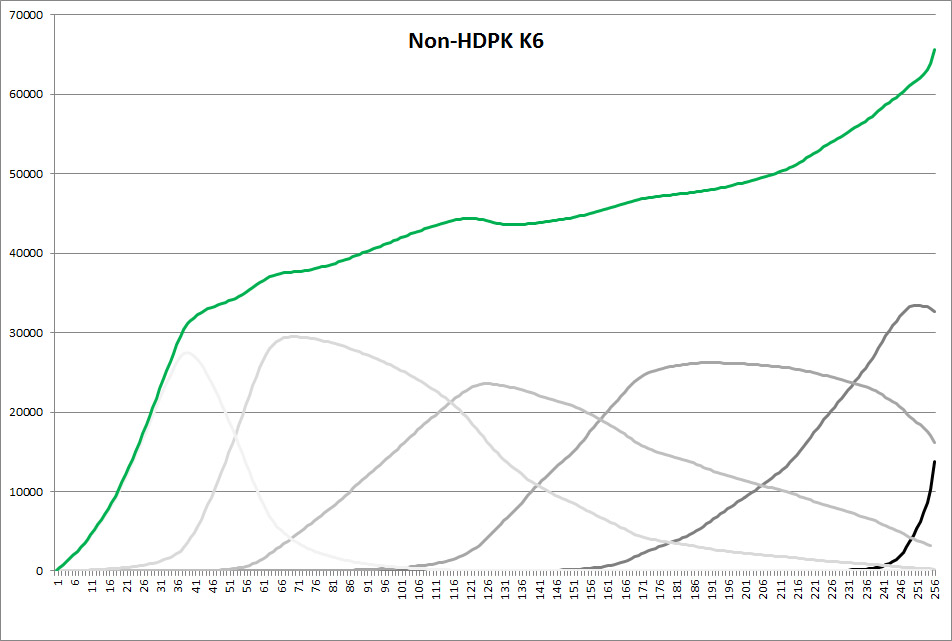 Whereas the HDPK P2 curve looks like this: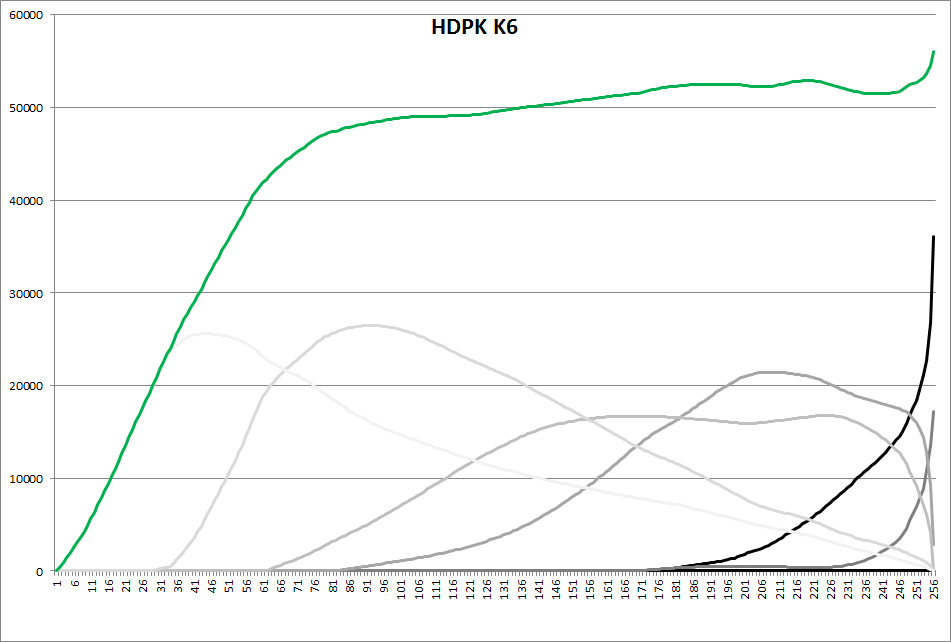 I was surprised by how much HD shade 1 is being used and how little shade 2 compared to traditional curves. Since Shade 1 is neutral, I assume that this the cause of less toning in prints. If I've got that right, I'm a little surprised by this.