Hello,
I had a problem with a faulty bottle of Ink witch is now solved ( http://www.inkjetmall.com/tech/showthread.php?1457-Loss-of-density-of-shade-2 )
It's maybe less confusing to open a new thread with all the infos for another problem :
I'm printing Digital Negatives for Silver with an Epson SP 3880 and Warm Neutral Inks. I bought this printer new for one year and used it for both positive and negative print with Epson inks without any problem. I flushed and installed the inks following the manual with brand new cartridges.
My problem is that I have to set a dying time of 4s between each pass to avoid a splattered look of the negative on Pictorico. The negative are also not really sharp, I suspect this can be a result of this problem.
This is how a sheet of Epson Premium Glossy paper looks like out of the printer without dying time (it looks the same on Pictorico OHP) :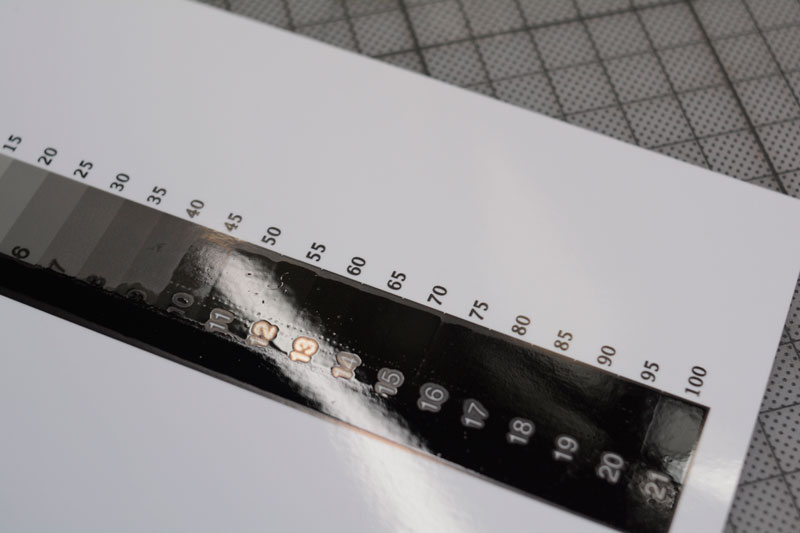 The system is also far from linear without a strong curve in the highlights (shadows on negative). I attached a screenshot of a correction curve for the 1.4 profile on ILFORD Fiber MG.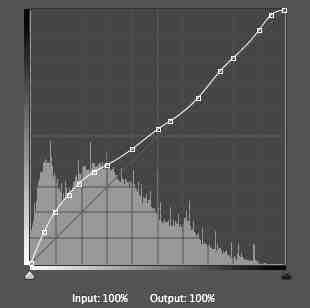 Is there any other users experimenting this behaviour?
Here are the technical informations about my workflow :
I'm using the methodology 3 and P2M-PZDN-x800 curves.
My printer set up is :
K – Flush
C --#2
LC – #3
M – Flush
LM – #5
LK – Flush
Y – #2.5
LLK – #4.5
I print from QTR Print Tool (1.1.0) on Mac os 10.7.4 (I was previously on 10.8.3 with the same results). QTR is the 2.7.5 version.
I print for Silver on Ilford Fiber Multigrade IV (with Kodak Dektol or Adox Konstant developer), my development process (temperature and time) is always the same.
Here is some screen captures of my workflow (I now use QUAD 3880-K7 in QTR without any improvement)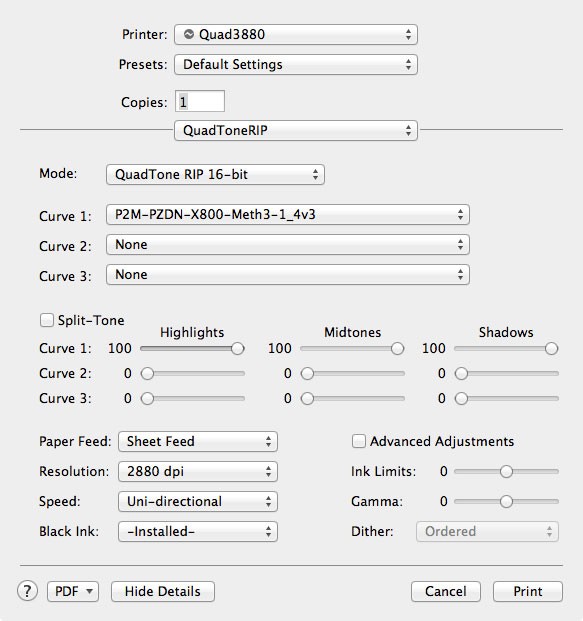 I already tried :
-Printing from Windows Seven
-Printing with QUAD 3880 and QUAD 3880 K7 in QTR
-Printing with a new batch of Pictorico
I can read the Lab value of each channel on a specific paper with a spectrophotometer, maybe we could check the values if you have the theoretical density?
Some help would be welcome. I have an important exhibition next month and would be glad to have the system working properly for it.