V、LC、VM、LLK、PKcan not be recognized in my R3000,when run Ink Charge.but the Printer cleaning function and printing is ok in QTR.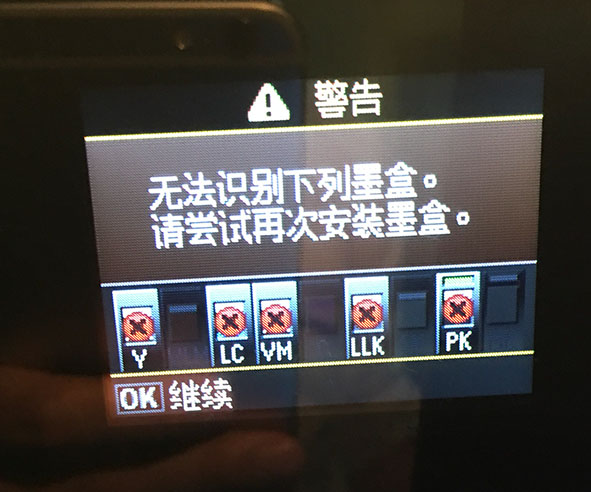 my cartridges are non-battery cartridge
It sounds like the carts don't have enough ink to do an ink charge. This is the one disadvantage to battery free chips. If you've got a clog, you should get a spare set of chips and start with the ink charge. If you're flushing a line, I think you can print an ink separation page on QTR until it shows empty. Then you can fill the cart and do an ink charge. Unfortunately, the R3000 doesn't have a power clean.
Larry