My LK on my 9900 is very consistent with drop outs on the test print. I have attached a scan of the test print.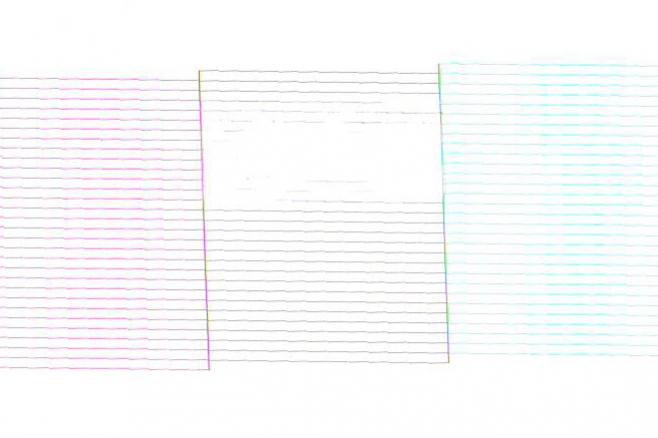 I have watched and performed the cleaning as demonstrated in the video. I purchased the flush and carts for the MK and the LK. I have run the solution and through the head and let it sit for 24hrs at this point and I did a test print with the flush in it and I can see under magnification that the test pattern is just about the same as it was when this all started. I have performed just about all methods of cleaning that can be performed that I am aware of at this point and not sure what is let to get this LK channel clear.
This pattern has not really changed at all since I first noticed the problem. I have not been able to get any color back in the missing parts of the pattern. I do not know what that means. I know there are differences issues if the pattern changes not sure what it means if they never change.