Hi Inkjetmall,
I just ordered your piezography pro inks and am getting ready to charge my 7880, but low and behold the cartridges you shipped me is some different internal bag design - not what I'm used to. I'm reading the filling procedure you send me and somethings seems off.
This is the cartridge I received: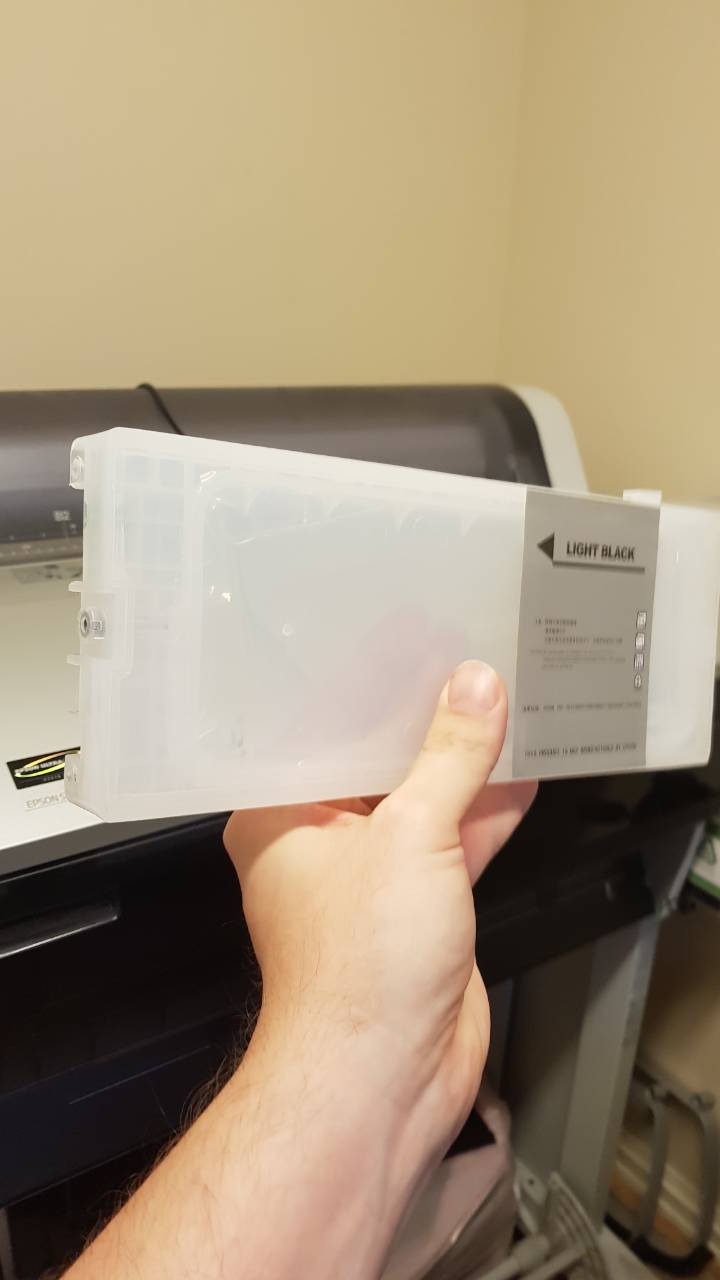 The instructions I received seems to be from a previous design than the one I received. Anyhow using common sense I've filled it as made sense on the new design. However one thing that concerns me is this:
Point 7 from the instructions, page 3 (instructions from 01/30/2018): "These cartridges contains bags, which must be TOTALLY filled with ink and ALL air removed before installing into the printer…"
Well I filled all of my 350ml ink and this is the result: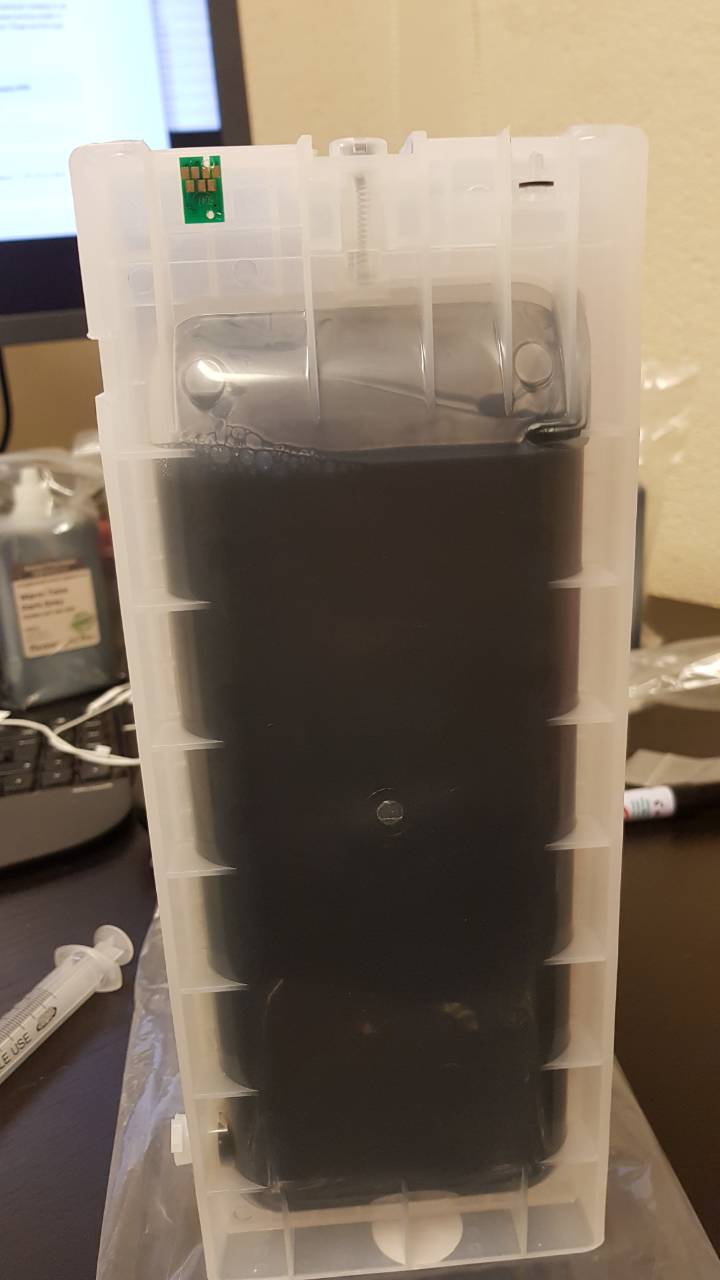 According to the instructions I'm supposed to prime this one with the cartridges standing upright. Seems like I'm 30-40ml short of being able to do that. When I try to prime I can see air is reducing (i.e because the bag is contracting). I just wanted to know if this is ok? It's not what is stated in the manual. (It sais it has to be FULL). I'm a bit surprised that you need more than 350ml ink to get started using these cartridges.
My intuition would have me prime it in this direction, but I do not know if that is correct either: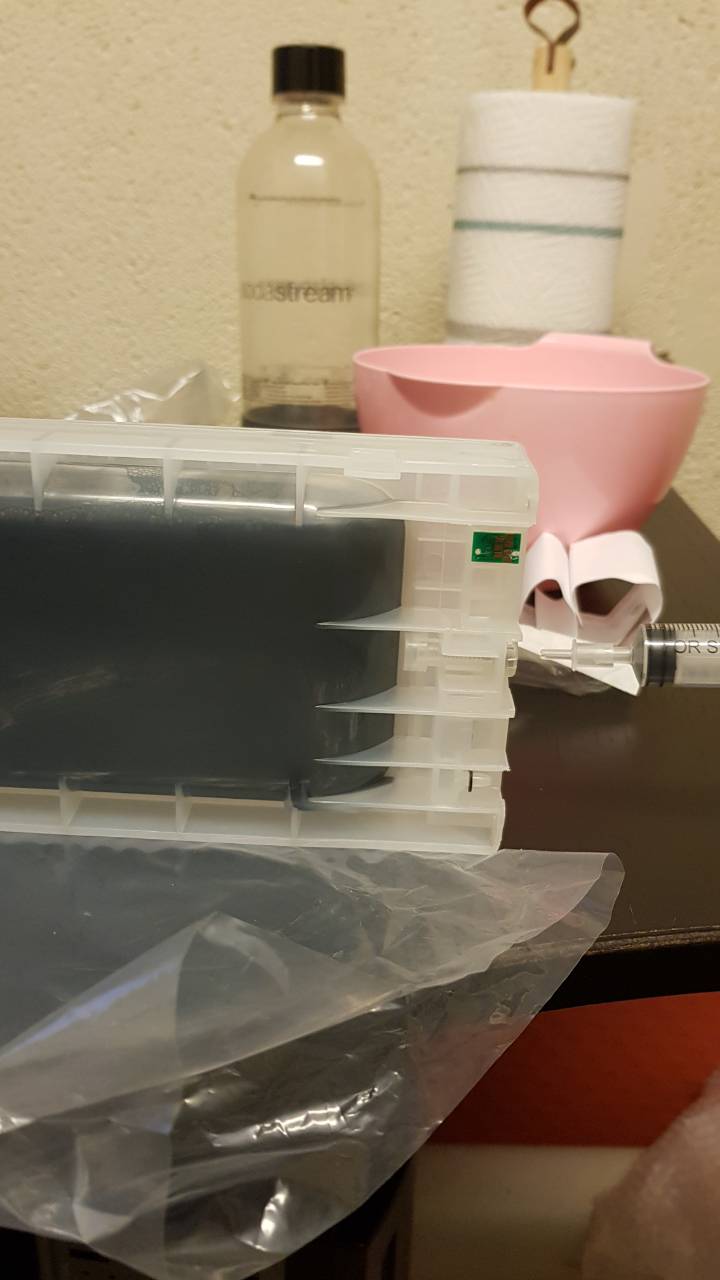 Looking forward to your advice. Just want to be 100% sure before I proceed!