Hey guys, I have the inevitible 4900 blues… Printer was free with dead cyan channel.
I replaced the capping station and selector unit in september, but it didn't cure it entirely like I've been able to in the past-- the cleanings are never as effective as they should be. color printing was mostly ok (was just printing color images for a while while waiting to afford piezo ink, printing stuff without a lot of cyan, and the printer was actually working very well for the most part). It did always complain when switching MK/PK (needed several cleanings to get a good nozzle check, but other channels never clogged much)
I just replaced the LC/VM/VLM/LK/LLK/PK/MK with the piezo selenium set, and it's been very unhappy. I did forget to prime the carts, but a power cleaning and some QTR Calibration patch printing and the ink was in the head. had some air in the line, so it did print blank for a minute or two before I caught it. Been running one power cleaning every day for the last 3 days, but it usually just makes it worse.
The "decompression pump" on the side seems to be sucking and blowing ok (felt with finger as it started up). Cleanings are pulling ink through…
Here's a video of a power cleaning on the VM/C channel. doesn't seem like there's back-flow. See nozzle check patterns for before and after… Shocker: It's worse.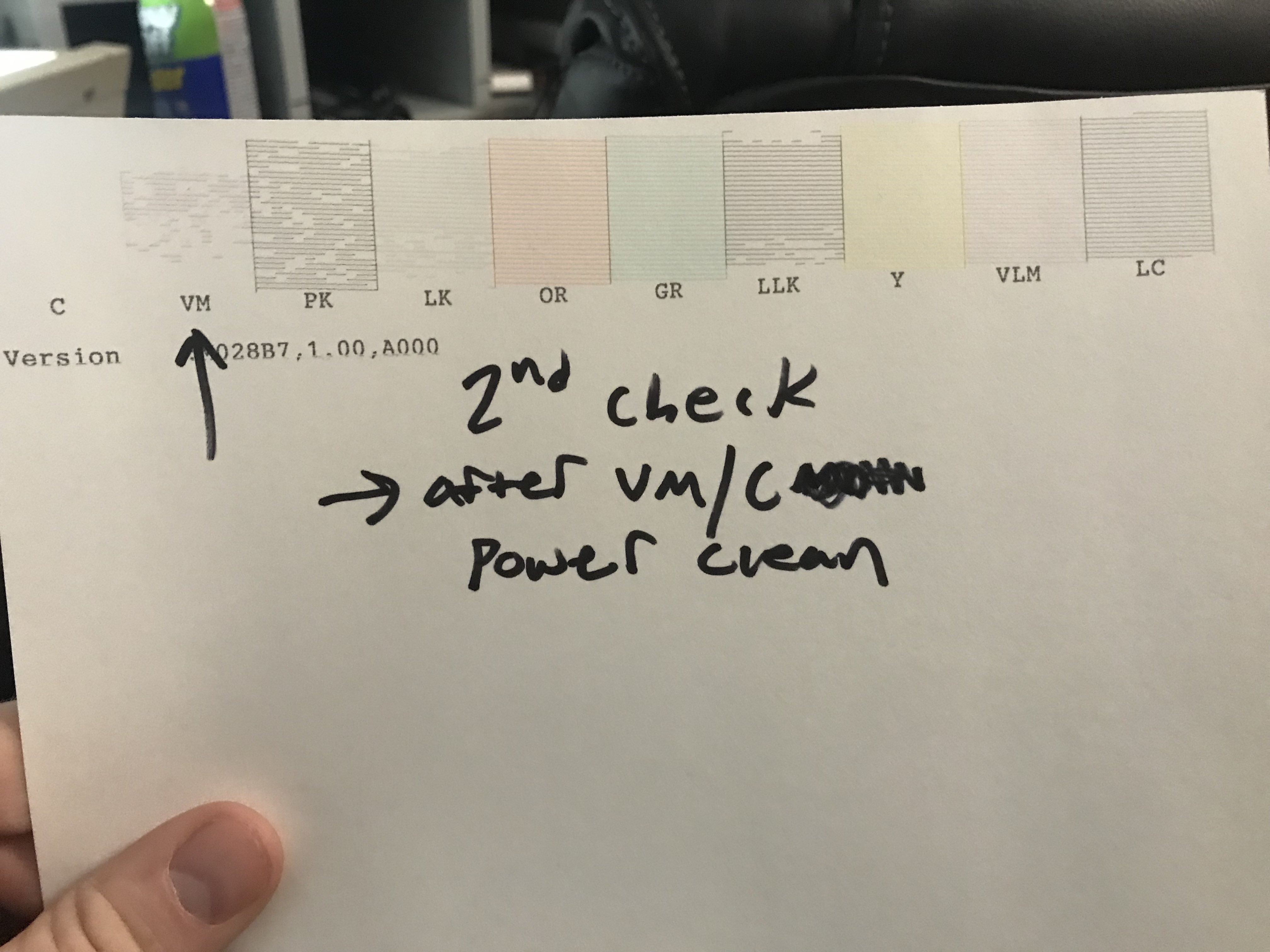 I've fixed many 4900s before, and I was very careful with this installation, seating the selector unit center first, then progressively tightening apposing screws til all were snug. Any help appreciated.
-Thanks!