I too think Epson ABW is a tad on the cool side and the K7Neutral is visibly on the warm side. Perhaps that is the nature of the ink and it is not possible to get a neutral tone using the K7Neutral inks. That said, i'll stick with printing in ABW mode on the Epson7900 for a neutral tone. The ABW/Epson7900 prints do appear more neutral than the K7Neutral.
FWIW I printed two more tests on the Epson7900/UC-inks using
UltraChrome-Matte-EpsonEnhancedMatte-Cool curve (UC-Matte-Cool)
UltraChrome-Matte-EpsonEnhancedMatte-Warm cure (UC-Matte-Warm).
These are the lower two in the attached image.
UC-Matte-Warm is warmer than K7Neutral
UC-Matte-Cool is cooler than ABW
I installed the K7Neutral inks in my 3880 to see if I like the results enough to convert my 7900 to use K7Neutral inks. I'm not getting the results I was hoping far.
-c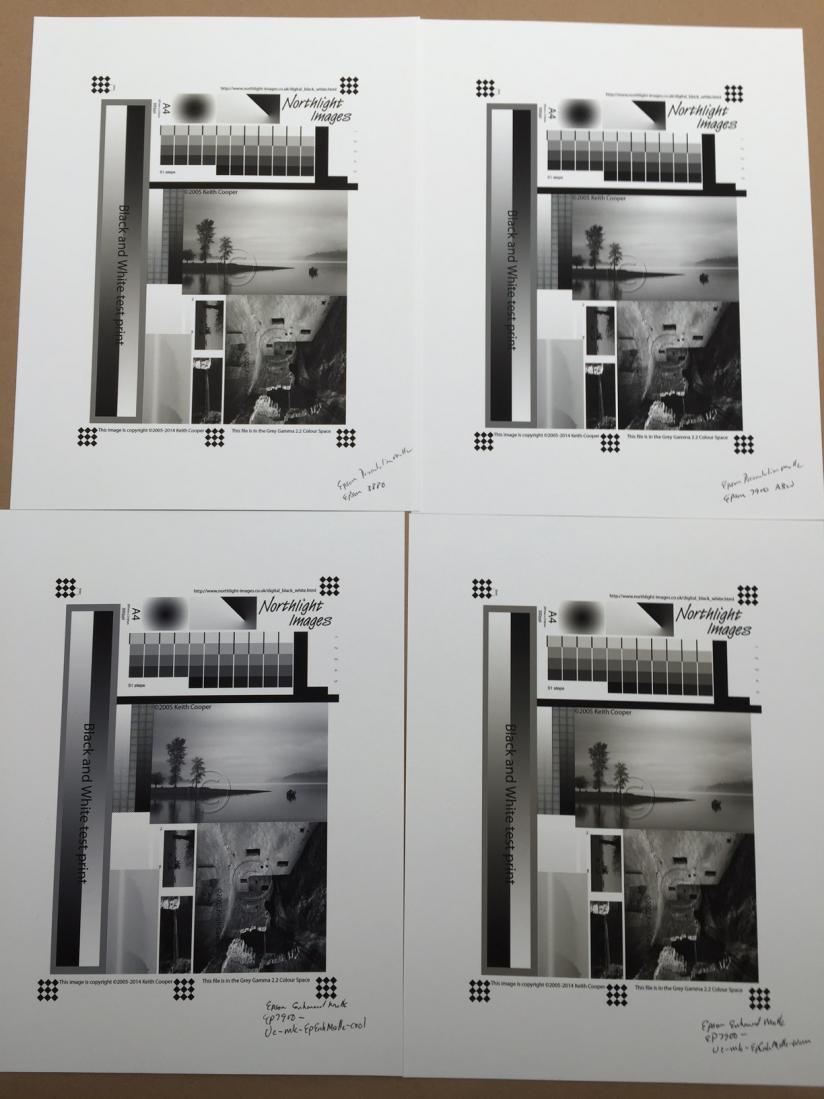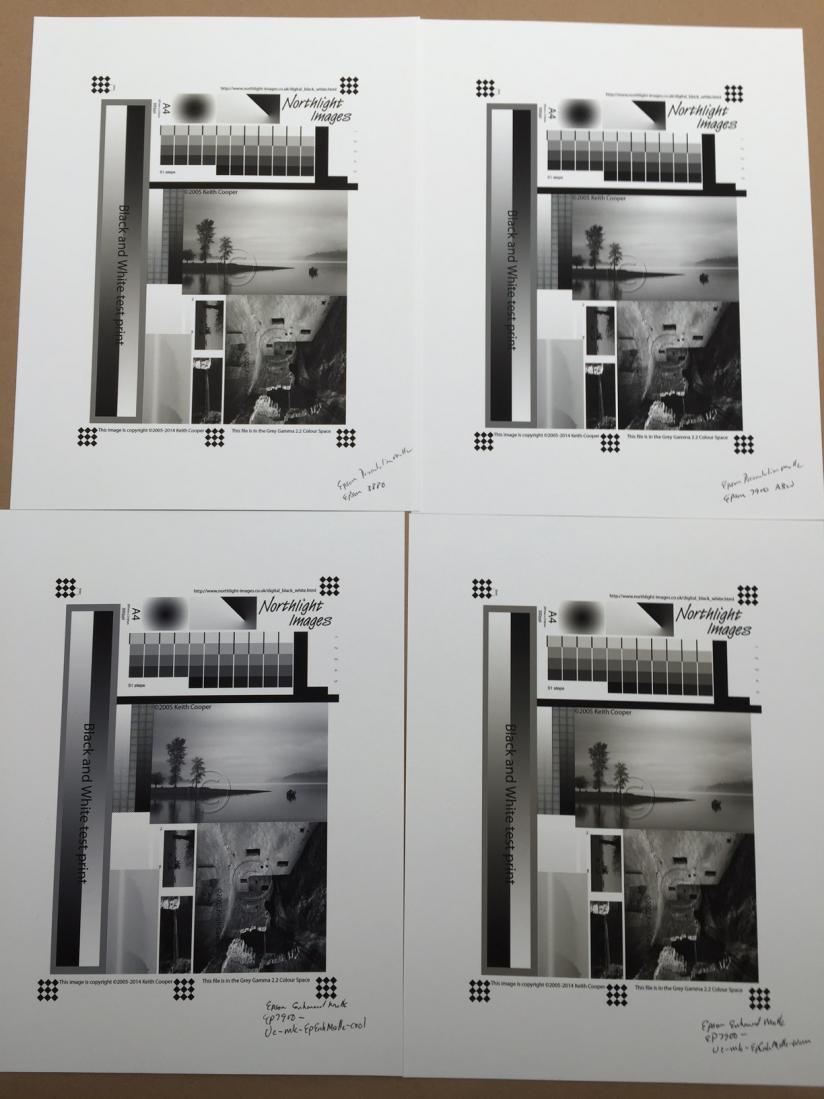 [QUOTE=Brian_S;9127]FWIW, I've done a few comparisons on an OEM 3880 of ABW Neutral with QTR using the neutral curve. I can't do the same test using K7 as I'm using Special Edition rather than Neutral inks at the moment in my piezo printer.
I found that the ABW print was perhaps a little on the cool side of neutral, whereas the QTR profile was a little warm. I got the impression that ABW may have been over-correcting for the inherent toning in the OEM three black inks, and QTR was under-correcting. Exact neutral from OEM K3 can be elusive. Why don't you try QTR neutral on the 7900 and see how it looks? I suspect that you'll find all three a bit different.[/QUOTE]