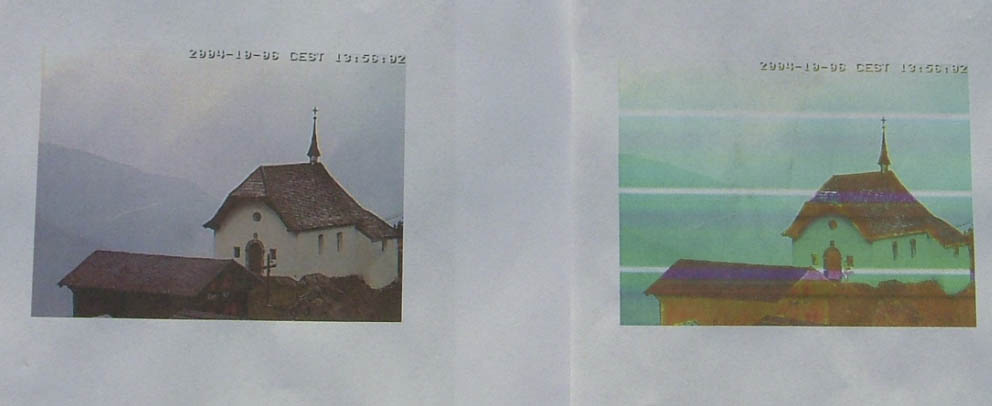 I have filled and installed my IJM cartridges. Tested the printer after 3 cleaning cycles without installing the profiles. That image shows on the right. After numerous print head cleanings, and alignments it looked the same. I reinstalled the Epson cartridges with the exception of the IJM black cartridge and the image to the left is the result of that test print.
Does this look like an issue regarding color profiles?
I was guided to the page to download them, but I do not see anything as described above in the topic described where it is something to right-click and install. I want to get the profiles set up correctly before I try reinstalling the IJM carts and test print again. Thanks.
I'm trying to add a jpg image as an example, but it is not showing up.
Thanks Jeff !!
OK … new and improved questions:
Why no Canson/Arches profiles?
and what about just a plain ink jet paper Profile?
Looking forward to reloading and trying again.